Clueless about Credit Cards
The Importance of Knowing Your Plastic
63% of UAE credit card holders do not know the interest rate attached to their plastic.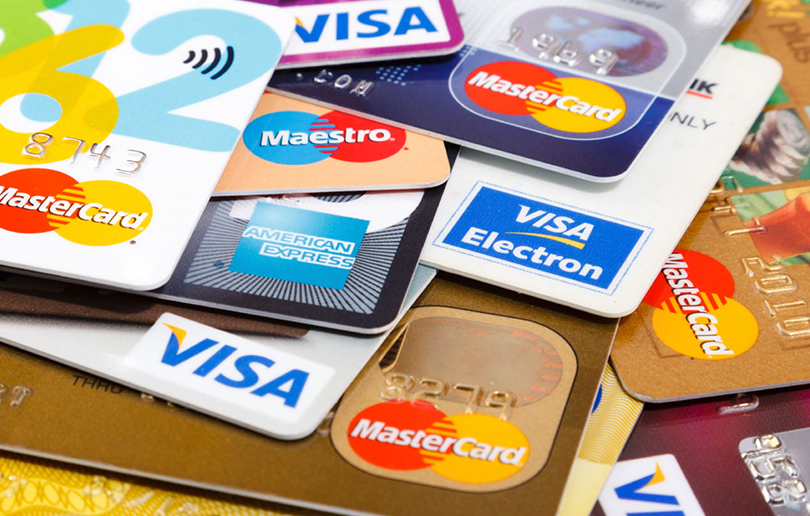 UAE residents, shown by financial surveys to be among the Middle East's biggest spenders, have been recently spending even more. According to a report on consumer spends for 2015 by Network International, a payment solutions provider in the MENA region, domestic spends have increased 13 per cent over 2014, while overall card spends in the UAE grew by 9 per cent over that same year.
The report, based on credit and debit card transactions in the UAE, found that spending by UAE-issued cards has remained, by far, the largest in value over the past two years and has remained steady between Dh9 billion and Dh10 billion per month.
While most UAE residents, particularly those residing in Dubai, may be aware of their increasing spending patterns with a recent Lonely Planet study setting a daily budget of Dh600 as the cost of living for basic needs alone, the majority are completely in the dark when it comes to the interest rates attached to their credit cards.
"Credit cards are big business in the UAE, with about 5.9 million debit and credit cards in circulation and spending on plastic rising year-on-year," says Jon Richards, CEO of the compareit4me.com, a Middle East financial comparison services group.
According to a the group's recent survey, which questioned participants across the UAE on a selection of personal financial products, 63 per cent of credit card holders do not know the interest rate attached to their plastic.
"Like any form of debt, credit cards need to be managed responsibly. To discover that nearly two thirds of credit card holders do not know the interest rate attached to them is alarming," expressed Richards in reference to the survey.
Despite popular misconception over the ease of access to financial information, experts insist crucial data is only a phone call or browsing session away. If cardholders are unsure of the rates, or even completely unaware of where they stand, they may contact their banks for assistance.
"Understanding the terms and conditions is vital to your financial health," adds Richards. In addition to understanding how much they will be charged, card holders should also be aware of their late fees.
The best option may be to pay off the balance in full every month and avoid interest altogether, as Rasheda Khatun Khan, financial planner and author of Millionaire Mindset – 6 Steps to a Wealthy Life, advises. Most cards have about 50+ days interest-free credit.
If interest is inevitable, however, cardholders may use online tools which simplify the process by comparing cards and products from leading banks in the UAE, making searching for credit cards easier by aggregating the newest, most competitive credit cards in a few simple clicks.
Among those is Souqalmal.com (Arabic for 'money market'), which enables visitors to compare financial products before they commit to any. Another tool, compareit4me.com, helps users find and compare credit cards, personal loans, mortgages and car loans as well as insurance and bank accounts from a diverse range of local and international banks and financial institutions.
"There are great online resources to find all providers under one roof, but you should always check your card or bank facility on-site and see if you are getting a good deal. Also, there are often the 'extra' fees which seem to pop when we sign up. Always remember to get a numeric example of the rates," says Khatun Khan.
The compareit4me survey has also found that 28 per cent of credit cardholders did not know how missing a credit card payment would impact their chances of getting a loan in the future. "With the launch of Al Etihad Credit Bureau, every aspect of your financial history is tracked and can be analysed by banks," highlights Richards.
The best option for cardholders remains to keep track of every single swipe, even with interest rates in mind, to ensure spending never gets out of hand. Otherwise, Richards explains, you may pay the price of losing control over your finances.
"Missing monthly payments or bouncing cheques are some of the things logged on your credit report and can affect your future ability to access finance such as a loan, another credit card or even a mortgage. Again, I urge credit card users to swipe responsibly; excessive monthly payments can quickly become unmanageable."
BOX OUT: UAE Residents Love to Eat and Relax! UAE residents showed the highest increase in spending in the F&B and hotel sectors. They spent 23 per cent more in restaurants in 2015.
BOX OUT: Did You Know? The Credit Cards of the Future A few years ago, a couple of companies had the idea of creating credit cards with e-ink screens which could replace all the other cards in your pocket. You may remember them as Coin and Plastc.
Card shipping was halted due to issues with development as these companies required banking relationships within host countries to make it all happen, but you may be seeing the credit card of the future soon in the UAE!