Tiger Training…Life Skills & Anti-Bullying Program
Tiger Training teaches children considerate social-emotional behaviour and encourages authentic and respectful expression, which supports their well-being and success. This is achieved by creating a common language, the Tiger Language. Children will become skilled in effective behaviour styles and will build their leadership by practicing situations coming from their amazing selves. Tiger Training offers suitable programs for children (4-16 years old), parents, teachers, school and sports clubs.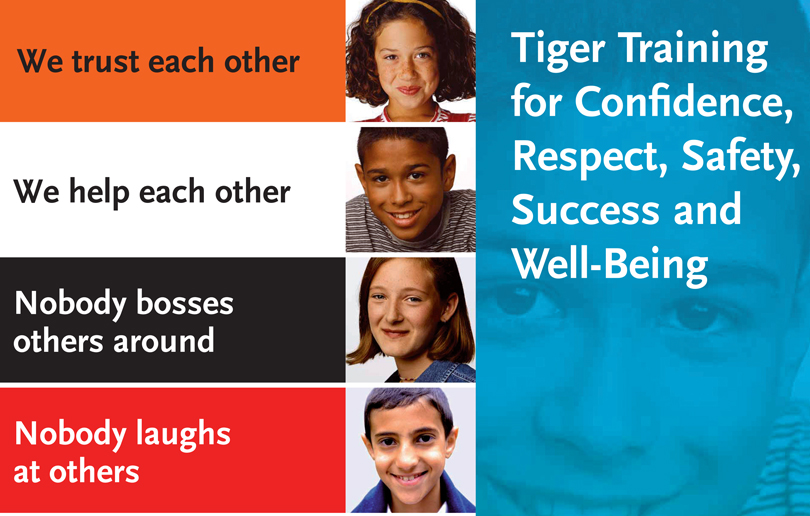 Tiger Training is offered as a 10-session package for various age groups from 4 to 16 years old. Each 75-minutes-session is tailor-made for each age group and is packed with experiential learning about self, relationships, confidence, trust, respect, communication, emotions, behaviour and much more. Tiger Training is offered at schools across the UAE and our facility in Al Barsha 1.
Tigers who have trained with us have positive leadership skills, a respectful and responsible attitude, a positive view of the world, more confidence, better relationships and happier lives.
You want to know more? 0501566210 (Cindy) or www.authenticity.ae/tiger-training