Dubai Winter Festival 2016
Now in its 5th year, Dubai Winter Festival is the largest and most enjoyable weekend of festive fun.
It is everything you love about Christmas all in one place. With plenty of seasonal features, you can visit Santa's Grotto, shop at the Winter Market, take your kids to the Snow Play Zone, watch our Christmas Tree Lighting Ceremony and check out the festive Christmas Performances. So much for you and your family to relish at the festival! Tickets will be on sale soon! Buy your tickets to enjoy this festive season with us!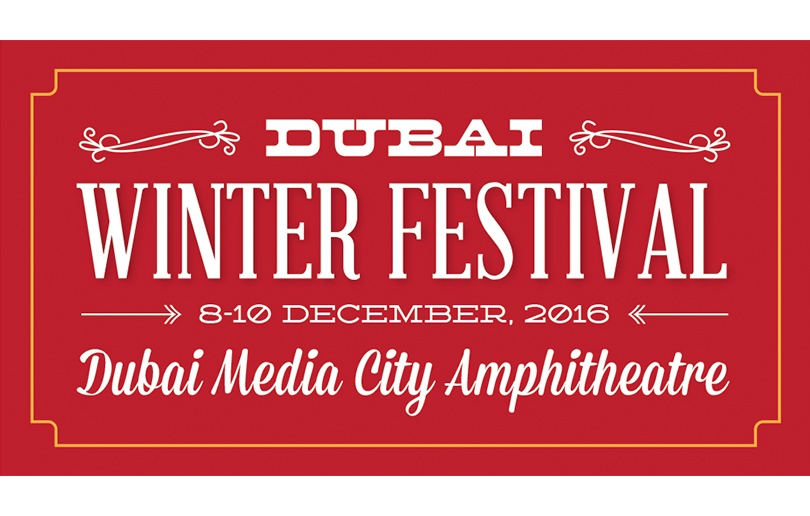 Show timings:
Thursday 8th December: 4pm – 10pm
Friday 9th December: 3pm – 10pm
Saturday 10th December: 12pm – 6pm
Venue Name* Dubai Media City Amphitheatre
Address * Dubai Media City Amphitheatre
Organizer name* Turret Media FZ LLC
Prices*
EarlyBird
Panto Ticket (2 for AED190 in 2016): AED 95
Gold Ticket (2 for AED180 in 2016): AED 90
Standard Ticket Adult (2 for AED100 in 2016): AED 50
Standard Ticket Child (2 for AED50 in 2016): AED 25
Advance – via Ticketline
Panto Ticket (includes entry to festival): AED 130
Gold Ticket (includes mince pie, 2 x drinks, fast track entry, santa hat): AED 120
Standard Ticket Adult: AED 70
Standard Ticket Child: AED 40
On the Door
Panto Ticket (includes entry to festival) : AED 150
Gold Ticket (includes mince pie, 2 x drinks, fast track entry, santa hat): AED 140
Standard Ticket Adult: AED 85
Standard Ticket Child: AED 50
Add On's
Santa's Grotto : AED 30
Currency * AED
Price* As above
Links:
Booking URL : http://dubaiwinterfestival.com/tickets/
Facebook: https://www.facebook.com/DubaiWinterFestival/
Youtube : https://www.youtube.com/channel/UCzdY68dVwaNizk4izc794iA
Website: http://dubaiwinterfestival.com/