Five of the best summer kids' camps in Dubai 2017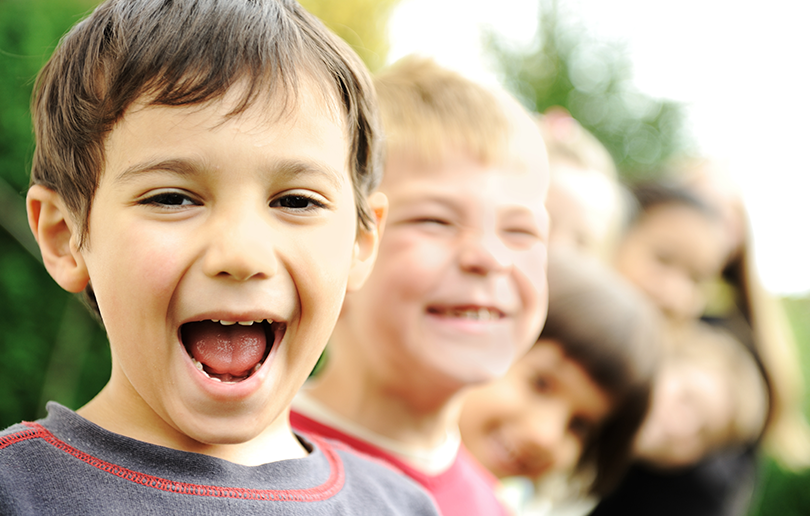 Looking for the best summer kids' camp to send your little ones to this year? No fear – we've found four of the best on offer in Dubai this summer.
Bounce
Does your child have a lot of energy? The popular trampoline centre, Bounce, is running a kids' 'Tramp Camp' this summer to help kids stay fit and active during the hot summer months whilst burning off excess energy. The camp is aimed at 5-14-year-olds, and helps develop aerial skills, hand-eye coordination and motor skills. From the centre's mini Olympics, to 'parkour' – a fun jam and freestyle session in the huge Bounce free jump area, kids can engage in both single and group activities.
Details: The camp will run from 2nd July- 7th September from AED 145 per day. For more information on booking a camp package, head over to Bounce.
Kids Island and Cocoon Nursery
Help your child to develop a lifelong passion for reading through Kids Island and Cocoon Nursery's Storybook Explorer summer camp. Aimed at children aged one to four years old, the camp will aim to engage young imaginations through their art classes, songs and – of course- storybooks.
Details: The camp will run from 2nd July – 30th August. Sunday – Thursday 8am to 1:30pm. From AED 170 per day or AED 850 per week. Prepay 4 weeks in advance and receive 15% discount/ 10% Sibling discount/ 20% EPC discount applicable. T&C's apply. For more information, call  +971 4 394 9394 / 0156 or email info@cocoonnursery.com  or visit Kids Island and Cocoon Nursery
Aga Khan Early Learning Centre
Aimed at young children, aged one to five-years-old, the Aga Khan summer camp is a bilingual nursery (covering both English and Arabic) which is accredited by the UK National Day Nurseries Association (NDNA). The day camp will include a fun range of educational and active games across the nursery's indoor gym, well-stocked library, spacious classrooms and two outdoor areas. Fresh food will also be served twice a day, at breakfast and snack time. Each week on the summer camp programme will have a new focus. Themes will include topics such as camping, outer space, dressing up, fairy tales Dubai and travel.
Details: The camp will run from 2nd July until 24th August. Prices start from AED 690 per week, and the camp will run Sunday to Thursday 7am-5pm.  For more information, call + 971 4 336 7676 or email info@akelcdubai.org or visit Aga Khan Early Learning Centre.
Kings School
At Kings' action-packed summer camp, kids can spend the morning building and programing robots and the afternoon kayaking and practicing their archery skills. For their summer camp, Kings' have teamed up with Ecoventure school holidays camp for a truly unique summer camp. The camp has a range of activities including range of activities including: rock climbing, kayaking, archery, pool games, Lego robotics, coding, trampolining, sports, baking, arts & crafts, STEM challenges, fun science, kid fit, progressive dodge ball, obstacle courses, dance, yoga and much more.
Details the camp will run from 25th June – 31st August, for more information head over to Ecoventure.
Julia Donaldson Storytelling Theatre
This summer school based in Al Quoz in Dubai is highly recommended for young children ages five to nine. Summer school teachers will nurture and stimulate their passion for storytelling, develop literacy skills and build confidence through exploring drama and movement games, and crafts.
Your child will be taught and cared for by qualified teachers with a wealth of experience teaching children of all ages and abilities in a cosy, purpose-built 70-seater theatre, the perfect venue to tread the boards and discover the wonderful world of storytelling and creative arts live on stage.
The camp will run from 25th-29th June and 2nd-6th July. For more information, call 050 9861 761