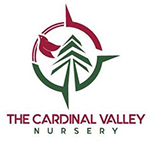 The Cardinal Valley Nursery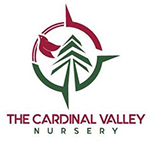 School Profile
The Cardinal Valley Nursery (TCV) is an international nursery, a franchise of Silicon Valley Education Co., headquartered in the United States. The nursery is bringing for the first time in the Middle East elements such as virtual reality, design-thinking, coding, and 3D printing to early childhood education with its launch in Dubai in January 2018.
TCV Curriculum
The Cardinal Valley Nursery follows a well-rounded curriculum, called the World Blended Curriculum. This curriculum merges some of the best curricular approaches, including the EYFS, IB, and American Common Core Standards. The curriculum was developed after years of child development research, and it ensures a holistic and integrated approach to early childhood education.
Integration of Play and Technology
While the nursery focuses on the power of play as a key motivator for children's learning and development, it also integrates technology into the curriculum. The nursery introduces children to a 3-dimensional and deeper understanding of the world through virtual reality. Children don't have to just watch pictures of the sea and the zoo in books, they can now really experience what these worlds are like. The nursery believes that digital knowledge and skills are a requirement of the future, and aims to prepare children for competency and success in a much more technological academic and real world that our children's future holds for them.
The unique strengths of Cardinals
TCV focuses on helping children unlock their true potential, and integrates research based tools and resources into its curriculum. As a result, young Cardinals graduate from nursery to be advanced critical thinkers, innovators, problem solvers, open to learning and understanding new and complex concepts.
Multiple Intelligence Assessment Model
Through its years of research, the nursery is also bringing to Dubai a unique assessment model that will test children along 8 different intelligence domains; children will be assessed at the beginning of the year, at the end of the year, and many times in the middle to show parents the child's development progression and highlight the child's strength areas along the 8 intelligence areas.
TCV Teachers and Training
TCV also follows a rigorous teaching selection and training approach, with teachers being highly qualified in early childhood education and receiving more than 100 hours of professional development throughout the year, including receiving training at Stanford University, California. Teachers are trained to facilitate children's learning through play, and encourage them to be independent, creative thinkers.
TCV Vision & Mission:
Vision: To create future world leaders with the knowledge, skills and character to excel and stand out in a world with constantly changing needs and challenges.
Mission: Our children will have a sound understanding of academic, extracurricular, and technological skills; are aware of their responsibility as young global citizens; show strong moral principles and character skills; are physically fit and practical in real world skills; confident speakers and listeners; and are experts of creative problem solving.
TCV Values:
Being a Child Centered Institution
Children create their own paths to think and create; our job as educators is to facilitate this process, and to value and nurture them
Giving Children the Gift of Time
Uninterrupted blocks of time allow children to reach deeper levels of learning and understanding
Understanding The Power of Play
Play is one of the most powerful tools that children employ to learn, explore, and develop. Our job is to foster an environment where they can leverage this power of play
Believing in Children's Competence
Children are capable and competent full of curiosity, and ripe for making connections. Our job is to celebrate the unique individual strengths of each child and support them with their challenges
The Cardinal Valley Nursery
15 Al Sagi Street, Jumeirah 3, Dubai, United Arab Emirates