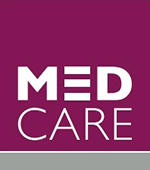 Medcare Women & Children Hospital
Caring for women and children can be daunting and requires a combination of dedication, passion, innovative thinking and technology. And this is where the Medcare Women and Children Hospital steps in. An exclusive haven for women and children to receive care, the hospital is conveniently located at Sheik Zayed Road (near Noor Metro Station) providing easy access for patients and their families.
Sitting on a sprawling 132,500 sqft property, the Medcare Women and Children's Hospital provides care from experts in pediatric and women's healthcare, dedicated to improving the lives of communities, families and individuals.
With a modern and state-of the-art facility, Medcare Women and Children's 75-bed hospital o¬ffers an extensive range of more than 15 specialties under one roof- including;
Obstetrics
Gynecology
Pediatrics
Plastic surgery
Dermatology
Internal medicine
Dentistry
ENT
Breast surgery
General surgery
Urology
Gastroenterology
Neonatal
Radiology
ER
Laboratory
On top of a friendly and welcoming atmosphere, patients are accorded the highest quality medical care from a team of multi-disciplinary and internationally-recognized doctors using the latest in medical equipment and technology. The hospital can also accommodate 1,000 patients a day assisted by friendly and professional sta¬. In addition to premium medical treatment, Medcare Women and Children's Hospital also o¬ffers a comfortable, private and luxurious experience giving patients access to the swimming pool, spa and VIP wings.
For further information, please visit: www.medcare.ae/en/branches/view/medcare-women-children-hospital
Medcare
Medcare is the premium healthcare division of Aster DM healthcare, the private healthcare conglomerate in the Middle East and India- including over 290 hospitals, clinics and pharmacies. Medcare operates in the UAE with a wide network of state-of-the-art facilities including three hospitals and 15 medical centres including the Medcare Fertility Centre, Medcare Physio & Rehab Centre, Medcare Pediatric Specialty Clinic and Medcare Eye Centre.
For further information, please visit: www.medcare.ae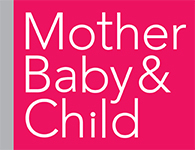 Mother, Baby & Child
The leading parenting magazine in the region, Mother, Baby & Child provides mothers with a comprehensive guide to parenting and lifestyle. It delivers premium content, expert input, the latest stories, engaging features, and is the go-to number one resource for mothers.
For further information, please visit: www.motherbabychild.com