Courteney Cox talks about parenting and her regrets fighting ageing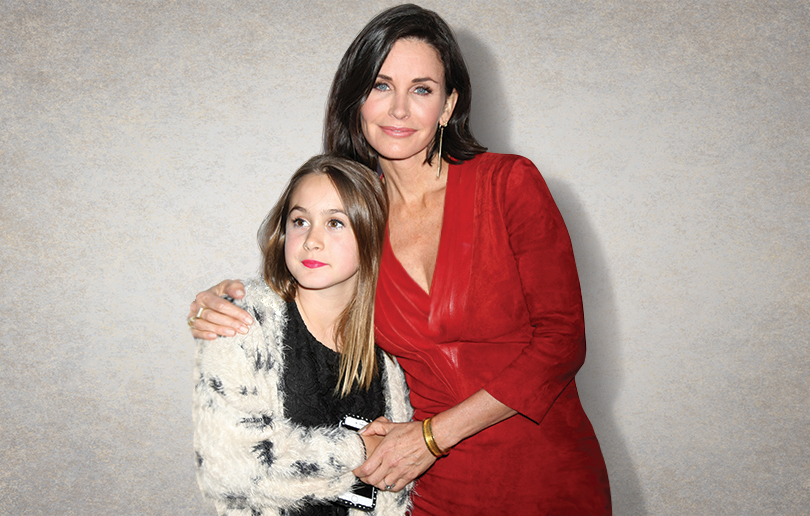 The former Friends star, Courteney Cox has said that she has now accepted ageing, following what she described as some "horrible" cosmetic procedures.
Cox discussed the subject during an expedition with adventurer Bear Grylls in the Irish highlands, filmed as part of the new series of his TV show Running Wild with Bear Grylls.
Cox, who has previously talked about using Botox discussed the pressures on women to look youthful.
"Getting older has not been … I don't think it's the easiest thing. But I have learned lessons," the 52-year-old actress told Grylls.
"Sometimes you find yourself trying and then you look at a picture of yourself and go, 'Oh, no.' Like, you look horrible. I have done things that I regret, and luckily they're things that dissolve and go away. So, um, that's good, because it's not always been my best look. So, now I just have a new motto: 'Just let it be,'" she said.
Despite her struggle, Cox said that she was delighted with some aspects of ageing, such as raising her daughter, Coco, 12. "There are certain parts of getting older that are fantastic. Just watching my daughter go through, you know, the game of life… I see so much of myself in her, and I'm glad that… I've been through it and learned enough now to actually help her go through things that are hard… I just have a great time with her."
Following her divorce from fellow actor David Arquette in 2013, Cox also spoke out about their split and co-parenting their daughter.
"It wasn't a dramatic ending. It was more of a… just, I don't know. I've really been… No one's ever asked me in this way, so I haven't really thought about it like this. I mean, as divorces go, I would say it's one of the better ones. For sure. We're good co-parents together."
The new series of Running Wild with Bear Grylls staring Courtney Cox aired in the US on NBC.