Disconnecting to Reconnect
Do You Need a 'Digital Detox'?
It may seem impossible to apply, but studies have shown that turning off your mobile phone and putting down the remote can positively impact your health and well-being, but how can we do this with all of this technology within arm's reach?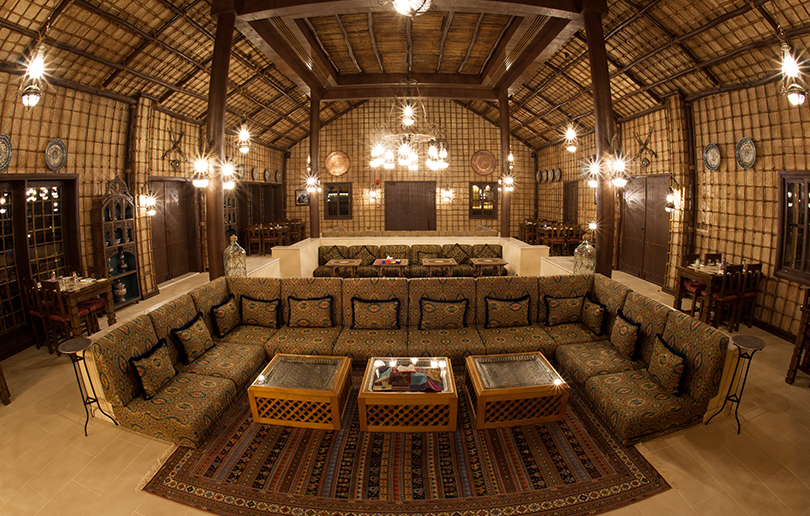 Today, the average personal device user logs onto social media for almost two hours a day and research has shown that, even when on vacation, we remain constantly connected over social media, email, and by using our devices to find the best hangouts or route maps. It has come to the point where any Wi-Fi problem could become rather stressful, eventually turning into an ordeal.
With recent research findings showing that being totally connected for too long leads to us losing out on the pleasures of the here and now, digital detox breaks are quickly becoming the new medium for happier lives – and demand has even given rise to specialist websites, which help individuals find "disconnected" resorts.
"With our iPads, smartphones and other portable tech devices, we have the ability to continuously send and receive information at the touch of a button or swipe of a finger," explains Kathryn Brierley, director of the UK's TheHealthyHoliday company, which has seen a five-fold boost in digital detox bookings during the past six months.
Demand, it seems, will only get better with a recent TheHealthyHoliday poll showing that a third of Brits regret spending too much time on their mobile devices while they are on holiday. Half of those polled admitted to checking work emails while away and four out of ten said having access to social media was "very important" to them while they were abroad.
"Given the space to unplug from the noisy world, we are able to re-evaluate our path, take stock in life, strengthen our relationships, and move forward with a sense of purpose and belonging," says Yet Levi Felix, co-founder of digitaldetox.org, an organisation which helps people recover from over-connectedness, adding that by disconnecting from our devices we reconnect with ourselves, each other, our communities and the world around us.
Levi's research has revealed some startling statistics: 61% of participants admitted to being addicted to the internet and their devices, while 67% of mobile users checked their phone even when it was not ringing or vibrating.
Avid internet users were found to be 2.5 times more likely to be depressed, with 60% of participants saying their traditional vacation did not relieve their stress. Heavy social media usage has been shown to trigger an increased feeling of loneliness, jealousy and fear, in addition to artificial light from screens increasing alertness and suppressing the hormone melatonin by up to 22% negatively affecting sleep, performance and mood.
The digital detox movement started in the US, where the strongest demand was apparently coming from burnt-out executives, but has been catching on everywhere – even among the ever-connected celebrity world. Now, it seems like the trend is catching on at other parts of the world too – even all the way in the UAE!
One digital-free retreat in Abu Dhabi says its guests are leaving fully refreshed after chilling out without any Wi-Fi links, limited/non-existent mobile connections or even a phone or TV in their rooms – and it is not because they want to – but more because there is no accessibility.
"We have seen some people arrive concerned and a bit agitated that they wouldn't get through the weekend without logging on," explains Rashad Qudsi, manager at Arabian Nights Village, which lies halfway between Abu Dhabi and Al Ain amid the seclusion of Al Khatim's towering dunes.
"Suddenly, they really start noticing the desert around them, tuning into the peacefulness, the birds' singing and totally relax. It's very warming to see."
Are digital detoxes really worth it? Mother, Baby & Child decided to experience the disconnect and, mommies, you better be ready to really shut it all out.
For Dubai residents, the trip to Abu Dhabi – with the added one and a half hours in the desert travelling to Arabian Nights – gives the much-needed amount of time for speculation over what an overnight package at the Village might really be like.
Enjoying the view from our bus, we marvelled at the untouched sand dunes and camels in all skin tones staring back at us as we drove past their territory. At first, we could see the occasional Land Cruiser speeding by, but as we went further into the desert, all signs of civilisation – and our signal-strength phone bars, began to fade away.
"I am not really sure about this." I had lost count of the number of times my companion had uttered those words in fear, but there was something about navigating the utmost depths of the desert that was deeply comforting. It was a sense of leaving it all behind and starting anew, even if it would only last for a short while.
Arriving at Arabian Nights Village, we were welcomed by the sight of visitors on camels, slowly making their way towards the entrance. Our check-in was friendly and smooth, after which we were guided to our huts. Each considered to be a Single Room, we would describe them as "mini villas", decorated with furnishings in true Middle-Eastern flavour and stocked up on dates, fruits and a – rather lonely – electric boiler.
The reason this put a smile on our faces was because the boiler was the only "connected" object in the room. With the exception an extremely well-installed air conditioning system and a mini bar filled with over a dozen complimentary soft drinks, the room seemed to have been built to mimic pre-technology times – and we fell in love with every corner.
There was no time to complain about having nothing to do, as our dune bashing session was only an hour away. The crazy ride – which would make you feel ashamed of your lack of directional skills, getting lost with Sheikh Zayed Road signage – was so much fun that even a bit of vertigo would not stop us from having a laugh. Trust us on this one: laughing in the middle of the desert is a thousand times better than it is anywhere else.
Emptying the sand out of our ballerina flats, we then got ready for dinner – a beyond-magical night spent under the stars with a delicious buffet, shisha and Arabian-style tunes-and-dancing, belly dancing that is. The show ended early in the night, giving us time to chat the night away over coffee and the soothing sounds of the desert.
Going back to our rooms, the dimly-lit passageway and huts lighting up the desert backdrop painted a dreamlike portrait of this Arabian night. We wanted it to last, but Arabian Nights staff are strict when it comes to safety and maintaining the traditional feel, so we figured it was time to doze off after the lights went out – something which was easy to do on our extra-cosy beds, after an activity-filled day.
Day Two was delightful, with a buffet breakfast followed by some time by the pool – a pool in the middle of the desert – it does not get any better than this. Children were splashing away, and playing in the sand with their beach toys. Waving goodbye to the Oryx, birds and gazelles out in the mini zoo, we packed our bags and headed back to Dubai, quickly coming to realise one of the best weekends we had ever experienced had sadly come to an end.
Latino superstar singer and actor Ricky Martin had described Arabian Nights Village as "one of the most beautiful destinations in the world." Hear, hear!
What we would have liked to see
We would have loved for a bus to take us all the way from Dubai; Arabian Nights village can be a bi-weekly ritual – at least that is what we would wish for it to be. Could we also get an internal phone – yes – connection so that we could chat with your delightful staff?