Staying up late is linked to childhood obesity
A new study shows a link between later bedtimes and an increased risk of childhood obesity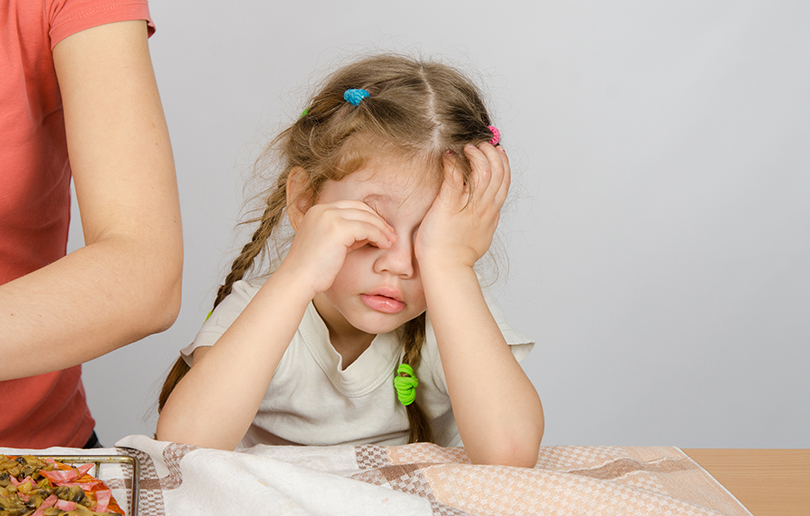 According to a new report by Ohio State University making sure children go to bed early could be the best defence against them becoming obese.
Although previous studies have proved that there is a link between sleep deprivation and childhood obesity, the new study shows a link specifically between children developing the condition and staying up late.
The new research showed that "preschool-aged children with early weekday bedtimes were half as likely as children with late bedtimes to be obese as adolescents. This was true even after taking into account other factors that we know are related to risk for obesity," said Sarah Anderson, associate professor of epidemiology at Ohio State University's College of Public Health and lead author of the study.
According to Anderson, the study adds substance to the claim that a strict bedtime routine is essential to a child's overall health. Aside from having a lower risk of obesity, the study showed that children with an early bedtime had better behaviour, cognitive development and attention span.
Many experts recommend age related bedtimes. According to Harriet Hiscock, an associate professor from the Murdoch Childrens Research Institute in Australia, infants should be in bed around 7pm, whereas toddlers should be in bed for around 7.30pm. Meanwhile, young children should be in bed by 8pm, preteens by 8.30pm and teenagers between 9-10.30pm.
In terms of hours of sleep, the UK's National Health Service (NHS) recommend the following number of hours sleep based on age:
1 week old daytime: 8 hours night time: 8 hours, 30 minutes
4 weeks old daytime: 6 to 7 hours night time: 8 to 9 hours
3 months old daytime: 4 to 5 hours night time: 10 to 11 hours
6 months old daytime: 3 hours night time: 11 hours
9 months old daytime: 2 hours, 30 minutes night time: 11 hours
12 months old daytime: 2 hours, 30 minutes night time: 11 hours
2 years old daytime: 1 hour, 30 minutes night time: 11 hours, 30 minutes
3 years old daytime: 0 to 45 minutes night time: 11 hours, 30 minutes to 12 hours
4 years old night time: 11 hours, 30 minutes
5 years old night time: 11 hours
6 years old night time: 10 hours, 45 minutes
7 years old night time: 10 hours, 30 minutes
8 years old night time: 10 hours, 15 minutes
9 years old night time: 10 hours
10 years old night time: 9 hours, 45 minutes
11 years old night time: 9 hours, 30 minutes
12 years old night time: 9 hours, 15 minutes