Asking All the Right Questions
Dubai's First Self-Fulfilment One-Stop Shop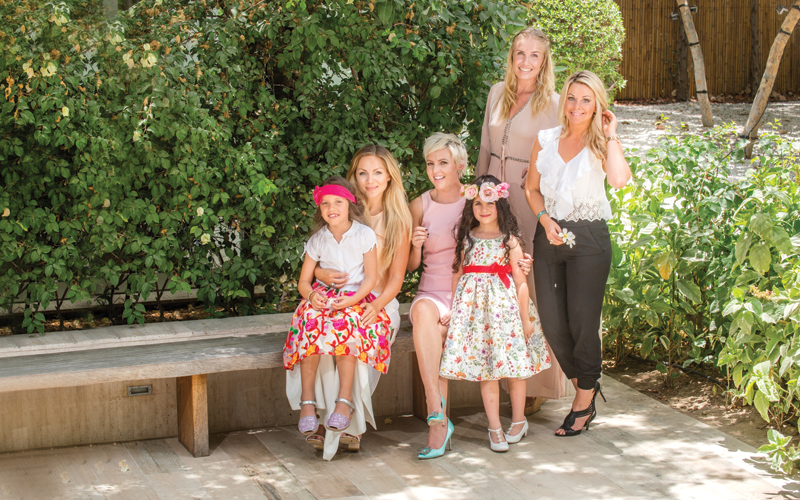 "We get wise by asking questions, and even if these are not answered, we get wise, for a well-packed question carries its answer on its back as a snail carries its shell." James Stephens, novelist and poet
Upon meeting her, you realise Maja Ask Filén is at peace with the world. Her world may share some, or plenty of elements with yours, but the way she looks at things is very different. It's something you gather immediately from the way her azure-blue eyes seem to hide an ocean of wisdom within them.
The daughter of a well-known Swedish life coach, Maja has always had a smile on her face and a passion for being there for others when they wanted to grow, develop and change. However, between balancing her passion for bettering others and professional life – she burned herself out and became unhappy and stressed.
She then realised she had to help herself out first before she could pass that on to others and began to study, work out, let go of limited beliefs and develop into a happy and qualified individual with professional tools gathered over the years.
Moving to Dubai and with her ability, passion and qualifications, she founded Ask for Life UAE, becoming a well-known, certified life coach in Dubai in addition to being a Neuro-Linguistic Programming (NLP) coach and practitioner, time paradigm techniques practitioner and hypnotist.
Through Ask for Life, the entrepreneur helps people change their lives, becoming who they want to be. Her team of coaches guides you through your life to achieve the happiness, success and the goals you'd always been wishing for.
Ask for Life was founded in 1995 with a vision, that of successful Life Coach, and Maja's mother, Annette Ask in Sweden. A tragic disease made her seek to change her life and become a life coach in order to teach and help people live the lives they've always wanted. Since then, it has become a renowned life coaching company catering to the daily needs of clients and corporations.
Mother, Baby & Child has joined forces with Ask for Life to answer questions from some mothers who were in need of support, making asking questions much more than just that and putting them on the first step on the road to self-fulfilment.
Meet the Coaches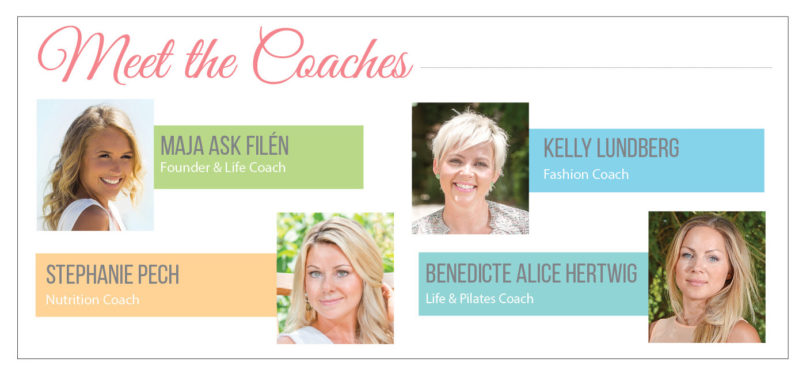 The Mummies Asked:
Louise Lin-Hawkins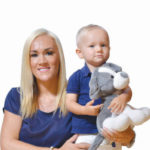 "I can't seem to find any nice and reasonably-priced maternity dresses. A lot of maternity shops have dresses with dull, nasty patterns with long sleeves which can make you look like a 70-year-old grandma! Any advice on shops or websites that do nice, affordable maternity dresses in bright colours (no boring black for me)? I have a friend's wedding coming up in August and need an outfit. I usually buy a size bigger in normal clothes, but it doesn't always suit the bump."
Dear Louise,

It's one of life's most amazing periods and yet can still present a dilemma when it comes to dressing a growing bump in a super-flattering style. Fortunately, high street can be your fashion friend and thankfully gone are the somewhat traditional and conservative maternity styles.

As a style coach at Ask for Life, I'm frequently asked by our expecting mums for help and where better to start than our high street favourites Zara, Mango and Ted Baker for every day, relaxed styles which can be adapted for early-stage bumps.

For a different take on the floaty and flowing dresses, we're really enjoying adapting the high-waisted skirt which can be styled so well to disguise a bump, a look that actress Kerry Washington has modelled so well on a red carpet event.

As full term approaches and the bump gets bigger, Seraphine makes for a super shopping choice, and they're now open at Dubai's Festival City Mall!

Kelly, Ask for Life's Fashion Coach
"I'm a big fussy eater and like things very plain and simple. I don't like: onions, peppers, mushrooms, carrots, chilies or anything spicy which unfortunately seem to be in EVERYTHING in Dubai. I'm rubbish at cooking and my husband cooks a lot as he's not fussy, but I feel so stupid and would like to learn how to cook.
However, I find it so hard to cook things which I don't like, plus I can be impatient, and finding the time to fit this all in to a weekly routine is difficult. Can you help advise on how I can get around this; are there any cookery classes I can attend for fussy eaters or beginners?"
"Dear Louise,

I totally understand that you don't like certain foods and spices and that you're struggling with finding the right dishes when eating out. My advice on finding the right places would be to read menus online beforehand. If you can't find any dish on the menu, then I would suggest you call the restaurant and discuss it with them. From my own personal experience with restaurants in the past, they really try to help and in most times have created a dish for my liking which has made my experience very enjoyable.

With regards to your cooking skills, there are many cooking schools in Dubai that you could attend. At Ask for Life, we offer personalised private cooking classes in the comfort of your own kitchen, especially designed for you.

There are lots of healthy and tasty, easy-to-prepare dishes that one can create without those ingredients you've mentioned. It really is just about experiencing with different flavours and textures and creating the right dishes that you may enjoy and also enjoying being creative with different foods."

Stephanie Pech, Ask for Life's Nutrition Coach
Korena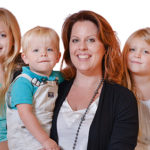 "I have a hard time keeping my cool with three kids (ages two, six and nine) always at me. Mum can I do this? Mum can you get that? Mum can you come here? Mum…mum…mum. How can I get the kids to ask dad for help insteadf? He can be sitting right next to them and they'll still come seek me out in the bathroom! This mummy is tired of hearing her name a 1000 times a day. Daddy has two arms and two legs he's good at doing things!
I love that they come to me; I want to be there for them and help them as much as possible. I just need some help when they all gang up on me at once. I'm not superwoman!"
Dear Korena,

It's very good you're bringing a situation like this up as it's one which many will recognise themselves in, maybe in different ways. They want to take control of their own lives, but how? You've already come very far; you see what's happening and you're asking for help.

Awareness is step number one, while thinking about how you want your life to be is step two. Step three is how to proceed and what to do.

The answer is to start working out what's inside! In this inside gym, you train the art of loving yourself to work on your self-esteem, self-image and self-respect. You'll grow and become a peaceful, safe and a secure mother and wife who loves herself. When doing this, you'ill allow yourself to put boundaries for you and your family. When you make a change from the inside, your children, husband and environment will follow.

A life coach is a really good investment; it'll benefit the whole family now and in the future. You're a role model for your children, the way you are and live they'll become; you're a very wise woman who just needs to believe in herself.

Maja and Annette Ask, Ask for Life's founders and life coaches
Janine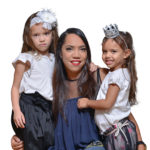 "As a locally-based start-up, when thinking about expansion, how does one go about penetrating the market locally and further into the GCC and surrounding areas. What key steps would you advise I take in order to reach retailers outside of Dubai?
While I have a growing presence in Dubai with locally-based retailers, I'm struggling to reach bigger brands and convince them that there are many good quality, locally-produced products."
"Dear Janine,

20 steps to a new market:

1) Begin with a catchy media campaign.

2) Run a colourful front page ad on a local paper in the city you're now targeting.

3) Mention phrases such as "launch conference/event".

4) Invite retailers, entrepreneurs, partners and everybody from within the industry.

5) Mention that the program includes lunch.

6) Pick a premium hotel, somewhere that is well-known.

7) Go for a weekend (9-11ish).

8) Prepare a fun presentation, but not longer than 30 minutes.

9) Get a good speaker.

10) Ensure that the that guests are there for a maximum duration of two hours (including presentation).

11) Prepare gifts for the audience (mention it on the ad).

12) Remember that you're promoting your product and brand, and that partnerships of any form are very much welcome.

13) A prospective partner might actually save you the trouble of actually setting up a physical branch. You'll be surprised as to how many existing businesses have the premises, display, manpower and local experience, and are hungry for a good product.

14) Set a budget for the program and do it at least three times.

15) Assign an active team member to the task.

16) Name the project.

17) Set a date.

18) Put it on your drawing board.

19) Consider your first month's rent there already.

20) Start and all the best!

Sam, Ask for Life's Business Coach
Many thanks to our junior models Isabella Brunton and Charlotte Marie Gabriele for taking part in the shoot.
Cover Shoot
Venue Sponsor

Supporting Cover
Venue Sponsor