Childhood bullying: how to spot if your child is being secretly bullied
As we near the start of the new school year, Mother Baby & Child takes a look at childhood bullying, and how it can be spotted and prevented.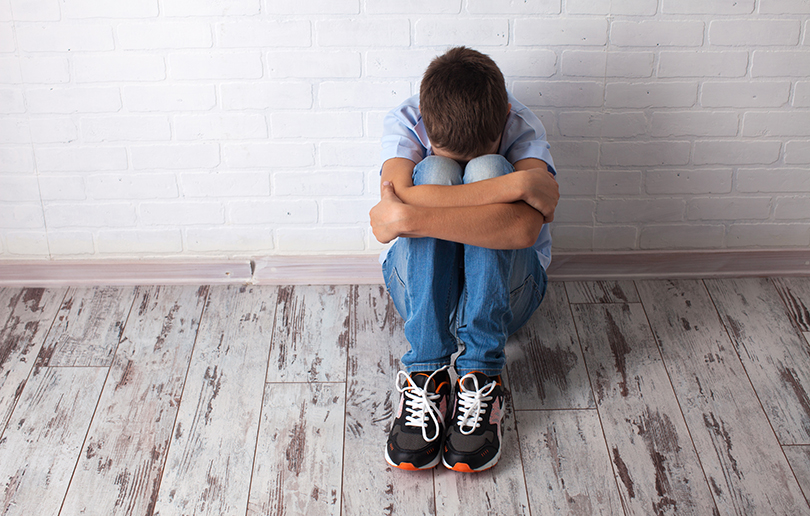 Although most children get teased at some point, by a sibling or schoolmate, childhood bullying occurs when a child is persistently threatened or intimidated by another child or group of children, which can happen both in person and online.
Understandably, being bullied can affect the victim's confidence, along with causing both behavioural changes and mental health problems.
Some of the symptoms to look out for:
Dr Young Shin Kim, an associate professor in the psychiatry department at the University of California, told the Abu Dhabi-based Salama Bint Hamdan Al Nahyan Foundation (SBHAN) that a sign your child could be being bullied is a change in their "typical" behaviour patterns: "For example, [he or she] may start to have difficulty sleeping, stop talking and be more quiet than usual."
If your child's grades drop "without any apparent reason," or their attitude towards school suddenly changes, it could also be an indicator that they are being bullied, Dr Kim told SBHAN . Equally, if they complain of "unexplained somatic symptoms, such as headaches, dizziness, and stomach aches", it could be a symptom of bullying.
The science of bullying:
Nicholas Carlisle, a childhood bullying expert told Salzburg Global Seminar that although boys and girls "tend to bully at equal rates," they often do so in very different ways. "Girls tend to do more social bullying whereas boys tend to do more physical and verbal bullying," he said.
Carlisle's research has shown that bullying is "mostly about differences." There are "three groups show up over and over again, kids from minority families, kids with mental and physical disabilities, and kids that don't follow traditional stereotypes in how they dress or how they behave," says Carlisle.
According to Carlisle, the way to solve bullying is for adults to have more open discussions about the issue, and to teach children to be empathetic and to work and play successfully with many diverse children: "If they can learn that lesson at school, they can take that into their adult lives. And if they can take that into their adult lives, society would be a very different and much better place."