Everything you need to know about maternity insurance in Dubai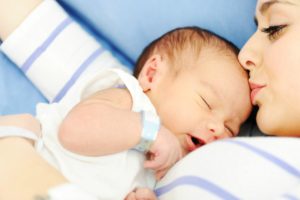 First things first, are you insured?
You need to apply 10-12 months before getting pregnant
What does it cover? Factors to consider:
Outpatient services such as prenatal and postnatal doctors' visits, gestational diabetes screenings, lab studies, medications, etc.
Inpatient services, such as hospitalisation, physician fees, etc.
Newborn baby care
The big 'C'
It is not a given that caesarean is covered; if covered, it may be only for the equivalent of a natural delivery, which is much lower. Whether elective of prescribed, a C-section is something you have to check on first.
What are the most common maternity packages?
Antenatal: offers care for mother until delivery (some hospitals offer an antenatal package from 28 weeks). May include: blood count tests, urine examination, ultrasound, preparation with midwife, etc.
Basic Delivery and Newborn: labour suite, paediatric newborn consultation, hospital diet, medications up to a certain amount, etc.
Basic Caesarean Delivery and Newborn: surgery, paediatric attendance at birth, recovery room charge, etc.
Newborn: nursery charges, routine check-up, medication and consumables up to a certain amount, etc.
Help, I am not insured!
If you are not covered by a company or private medical insurance, it is advisable to apply for a health card which entitles residents to low-cost medical treatment at public hospitals and clinics.
An application form can be collected from any public hospital then submitted (typed in Arabic), along with the correct documents to your local healthcare centre. The health card is valid for one year and can be renewed online.