Page-Turning Magic
The Art of Crafting a Children's Story  
"A children's story that can only be enjoyed by children is not a good children's story in the slightest." C.S. Lewis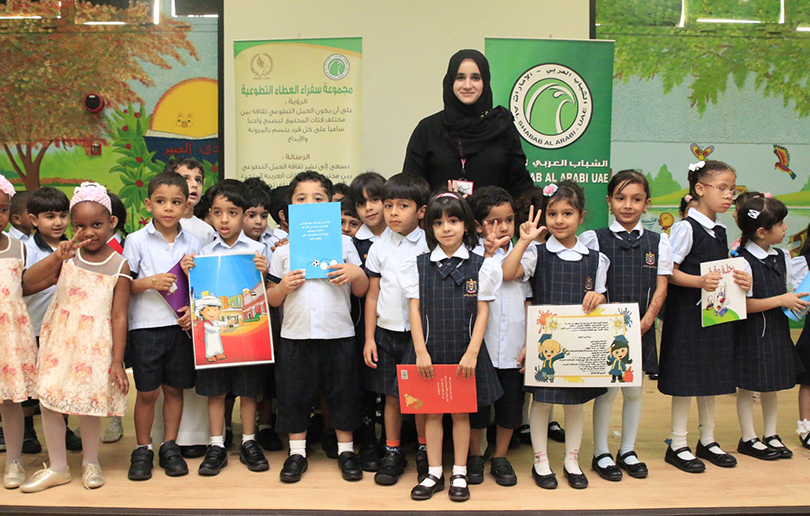 The role children's stories play in development can only be fully understood by examining how society has evolved as a result of every syllable, little detail, colourful illustration and every precious storytelling session which has built dreams, bridged gaps and brought characters and scenes to life.
Storytelling, as enchanting and personal as it may be, comes naturally to human beings; after all, we all have a story to tell or a twist to put on every story we are going to tell. What differentiates a good story from a not-so-fascinating one, however, is how helpful it is in assisting the storyteller as they deliver it, in making it as magical as can be.
With regular sold-out workshops on writing children's books at the Dubai International Writers' Centre, Emirati author Shaima Al Marzooqi is a celebrated novelist and columnist. Born in 1988, Al Marzooqi graduated from Zayed University with a degree in Early Childhood Education.
Writing from a young age, she was always passionate about reading, believing that it had a significant impact on her language, thoughts and personality. In light of her participation at the Emirates Festival of Literature held on March 2016, Mother, Baby & Child interviews Al Marzooqi for her very own perspective on crafting the perfect story.
How early did you start writing and how what stories were you most interested in?
I started writing at a very young age.
Then, growing into an adult, I have always loved children, and always been interested in their problems and concerns, with plenty of messages to direct at them. Hence, I found writing to be one of the best practices through which we could alter a child's behaviour, while subliminally instilling plenty of positive values.
As we know, stories often attract children, if anything because of the wonderful illustrations.
How has your degree in Early Childhood Education helped you in becoming a children's author?
My Early Childhood degree has impacted me a lot. In order to write for young children, you need to know how they think, their brain's mechanisms, likes and dislikes, needs and behaviours, ways of solving problems – even how they imagine and their imagination's capacity.
My degree has helped me understand many concepts about childhood and being in touch with them at all times as you are writing.
Give us some tips and secrets from your hit workshops; what would you teach children who are looking to become bestselling authors and how can their mothers encourage them?  
A mother needs to encourage her children to read for their own benefit and knowledge. We absolutely must instil in them an appreciation for reading and teach them its benefits over their self-development, language development and life skills.
When children fully comprehend the importance of reading, and family and school play a role in fostering this skill, developing it and familiarising them with it, the child gets accustomed to it and loving it. Hence, there would be no concerns whatsoever over their future as they would become avid readers constantly seeking both education and leisure. I believe there is no fun without benefits.
Make sure you always encourage your children to read, and I mean read. A writer is like a radar which catches and captures ideas from their surroundings, only to translate them into fun yet educational stories.
Additionally, a mother needs to personally encourage her child to keep writing, and patience is crucial when it comes to development and growth.
What is the best way for a mother to read a story to her child and what should she be aware of?
Read with your child and get together as a family to discuss your readings. Get closer to your children and speak to them about the importance of reading and its role in self-development. Take your children over to libraries and literary events, and help them choose the right books which are fun yet educational at the same time.
What about women, how can they follow in your footsteps?
In life in general, I do not see any difficulty when it comes to my passion, and this should be the case for other women as well. There may be challenges, which is normal, but you should always overcome them with knowledge and its pursuit, in addition to, of course, always reading.