Disney-inspired food art comes to Dubai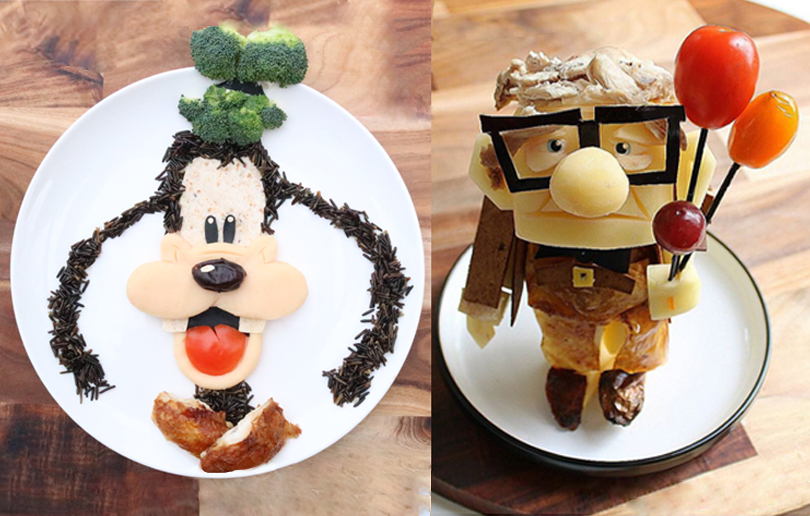 Australian mum Laleh Mohmedi became a viral Internet sensation when she started uploading images of her healthy food dishes disguised as famous cartoon characters that she made for her son.
Next week, she will be visiting Dubai to teach UAE parents some tips and tricks to creating their own edible cartoons for their children. Mother, Baby & Child chatted with Laleh in the run-up, about all things food art, and where she gets her inspiration.
You now have a successful website and 59.5k fans on Instagram who follow your food art, but how did it all start?
I started creating the dishes for my son, Jacob, and then I started uploading them to my Instagram account (@jacobs_food_diaries). The first dish was the lion pancakes dish last May, which went viral in a few weeks. Then it just skyrocketed from there, it just went off. It's been amazing.
Your designs are incredibly creative, what inspires you?
I've always been interested in Jacob eating healthy food, and I've always wanted him to only eat healthy food and not food that's been microwaved or any preservatives, anything like that. That's always been very big for me. What's great too is that Jacob loves to get involved in creating the dishes. His memory's amazing so If we're making a dough, I find that because he does it with me, the next time around I'm like "Oh what am I missing in here?" "Oh mum you're missing let's say eggs or you're missing spelt."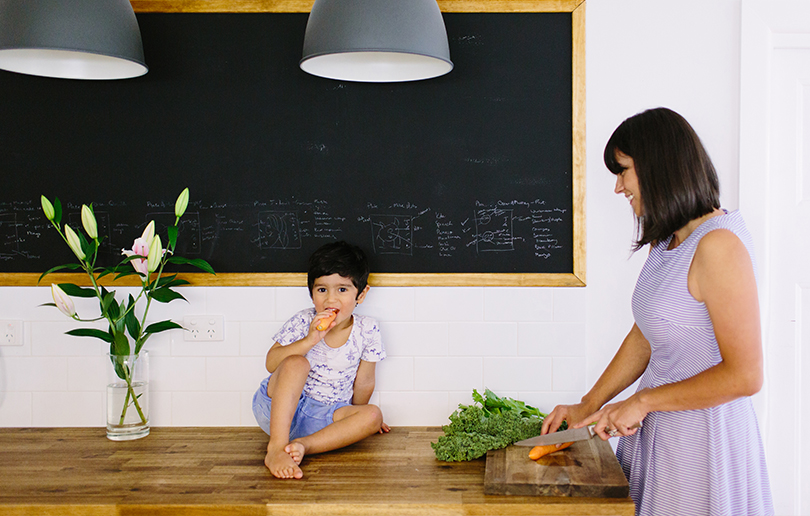 What advice would you give to mums wanting to try creating food art?
The first thing I would say is to give it a go. A child won't criticise, I mean from Jacob's expression and reaction from the first plate to the ones I make now hasn't changed. He was as excited back then as he is now. It's a good opportunity to just get creative and a great way to get the children involved. I find having Jacob helping me with the cooking means we talk about the ingredients and he's more receptive to eating the finished dish.
What can mums expect from your classes in Dubai?
I'll be showing them how to make healthy food fun, and how to get the children involved, using all fresh ingredients to create quick and easy meals. I'll also be showing them how to colour food naturally, avoiding preservatives.  I know a lot of mums may think that it takes a lot of time to create these dishes, but it really doesn't, I'll be able to show them that it doesn't take long.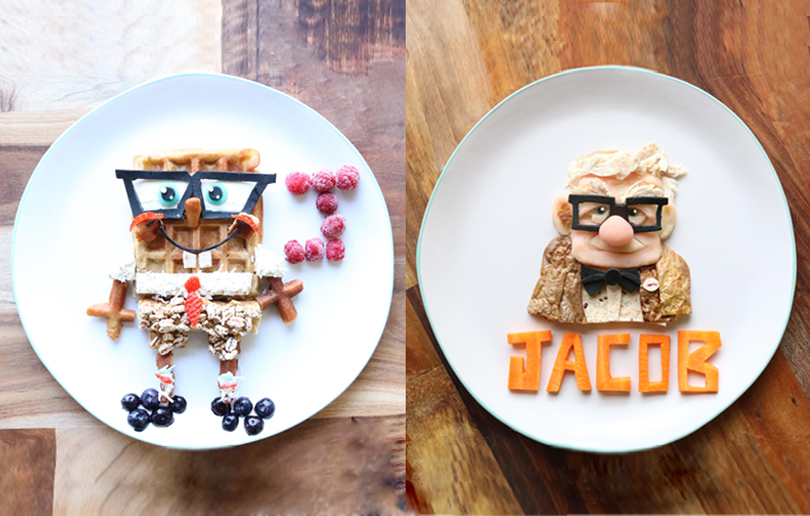 Laleh will be conducting live cooking classes from 18-22 September. The Dubai even was organised by Inked. For information about booking a place on the course contact Nadia Wener at Inked on (+ 971) 52 794 1117 / 04 344 1788 or email info@inked.ae.
To follow Jacob's Food Diaries and Laleh head to @jacobs_food_diaries or her website jacobsfooddiaries.com.