Healthy family recipe: Mixed vegetable and chicken pasta
Inaka Gamage Don Head Chef from Dusty's Dubai offers up this healthy family recipe – a delicious creamy pasta dish that your little ones will love…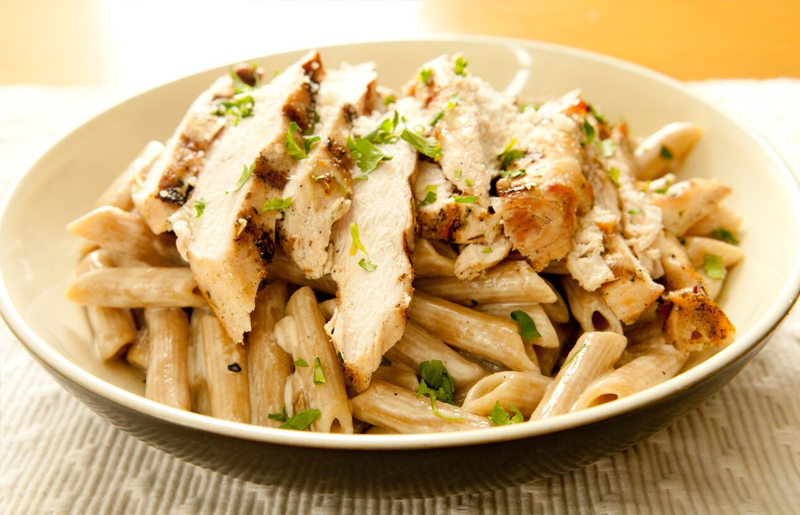 INGREDIENTS
120g gluten-free pasta
10g red kidney beans
10g fava beans
10g green peas
15g diced carrots
40g diced grilled chicken
10g diced tomatoes
50 ml cream
3g salt
2g white pepper
10 ml extra virgin olive oil
METHOD
Boil the beans, peas and carrots separately.
Grill the chicken with only salt and pepper.
In a pan, heat some extra virgin olive oil, add in the diced tomato and sauté.
Add in the beans, peas and carrots, and sauté for a bit.
Add in the blanched pasta along with the chicken and cream.
Mix all of the ingredients in well and add salt and pepper accordingly.
Garnish the dish with thin slices of grilled chicken.