Tips on teaching kids to cook
Help spark an interest in cooking for your future little Heston Blumenthals and Jamie Olivers with these easy to follow tips and recipes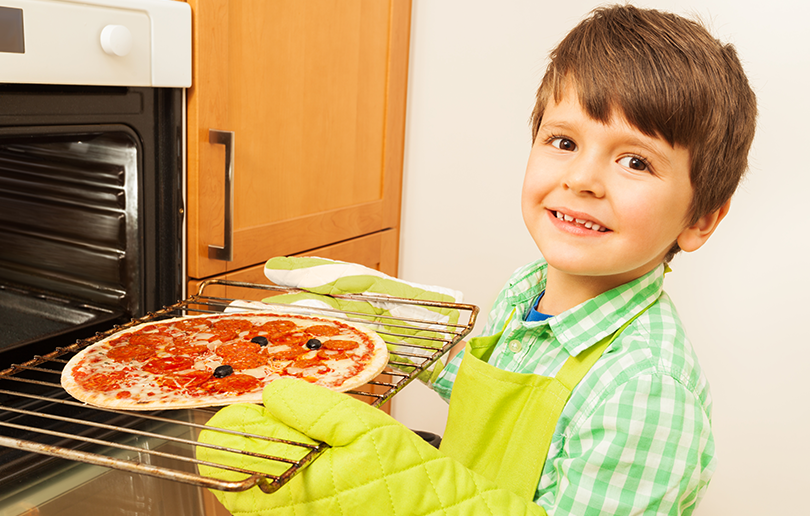 1. The easiest way to get little hands interested in cooking is to stick to simple but impressive recipes. Simple cake recipes are usually good ones to start off with, allowing children aged 3 and up to assist you in pouring, scooping and mixing the cake mixture (plus come with added bonus of enjoying your sweet treat creation afterwards!)
2. Kids often relish the chance to feel 'more grown up', From the age of 5-7 kids can usually help with small tasks such as greasing baking tins, cutting (with a small safe knife) and helping to weigh and mix ingredients. This squished tomato sauce dish, this chicken pie and carrot thatch meal and this sweet and sticky chicken noodles recipe are all good ways to encourage skill development in the kitchen for this age group.
3. For older children and tweens, try to teach them skills that can be used across multiple recipes how to cook eggs for example, and how to make a simple ragu sauce that can be used across a range of pasta, fish and meat dishes.
4. Use cooking as an opportunity to talk about wider social and cultural topics, food is a great starting point to wider discussions about heritage, history, and serious issues that affect the planet like obesity and famine.
Some more great cooking collections for children: Tasty kids cookie recipes, Recipes to keep kids busy over the holiday, Easy kids recipes.