Kids fly free with flydubai
Flydubai is running an incredible offer this week for families in the UAE. The low-cost airline is kids fly free to multiple destinations. The offer applies to children aged 2-12 years-old, when flying with an accompanying adult. The offer can be used on both one way, or return flights to 14 international destinations.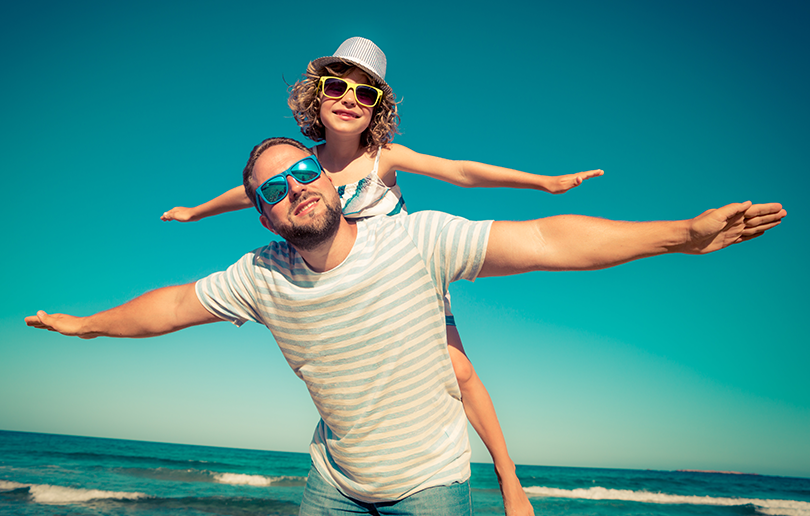 To take advantage of the offer, you must book before 11th August, and travel between 1st August and 15th December 2017.
For an extra 5% discount on the journey, create an OPEN members account before booking. Then, when you book your discount tickets, be sure to log in through your OPEN member account on the flydubai website.
The offer applies to all flydubai outbound and return flights to the following destinations:
Ahwaz
Alexandria
Amman
Bander Abbas
Bangkok
Beirut
Colombo
Hargeisa
Khartoum
Lar
Maldives
Mattala
Port Sudan
Shiraz
Flydubai terms and conditions:
This offer is valid from Tuesday 01 August until midnight on Thursday 10 August 2017.
The offer is valid for one-way and return Economy and Business Class flights from Dubai to select destinations as detailed above.
It is valid for travel (inbound and outbound flights) between 01 August and 15 December 2017. Outbound travel must be completed by Sunday 10 December 2017.
The accompanying child must be more than 2 years old and less than 12 (for the whole duration of their journey).
The accompanying child ticket can only be claimed when one full fare adult ticket is booked and paid for. Taxes and surcharges will apply to the child ticket and must be paid at the time of booking.
The accompanying child must travel on the same booking and have the same itinerary as the full fare passenger.
Customers must book the accompanying child ticket at the same time as the full fare passenger's ticket. If the child ticket is not booked at the same time no credit or voucher can be claimed.
Any itinerary changes to the full fare passenger's tickets must also be made to the child ticket.
Once booked, if any itinerary changes are made, the child will be charged at the standard available adult rate. If the full fare passenger's ticket is cancelled, the child ticket will also be cancelled.
These fares are valid when you book flights through flydubai.com, flydubai Travel Shops or the flydubai Contact Centre.
This offer cannot be used in conjunction with any other offer.
This offer is subject to change without notice, may be withdrawn at any time and is subject to availability.
Standard flydubai policies apply.
For more information, visit flydubai. If you enjoyed this story, you may also be interested in this article on Virgin airlines Brexit calculator.