Top five kids' party venues in Dubai
Looking for somewhere to hold your child's birthday party, but don't know where to start? To save time, Mother, Baby & Child have put together a list of the best party venues in Dubai…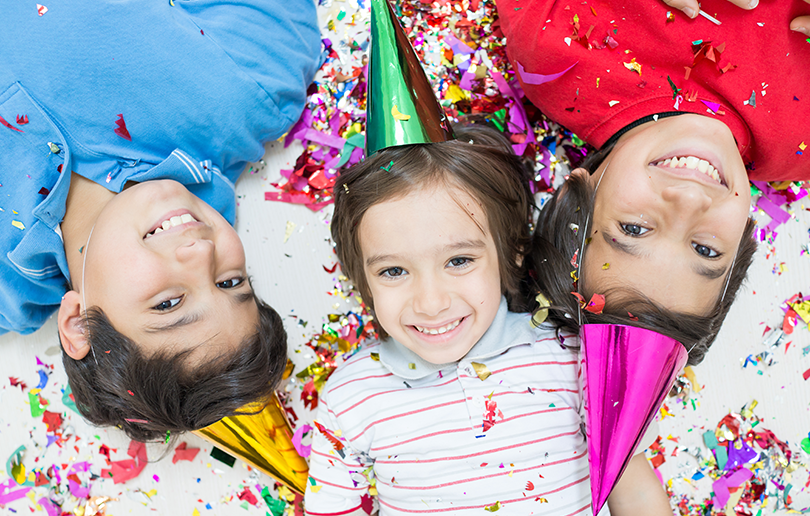 Bounce
Do your kids have plenty of energy? Why not plan their birthday party at the award-winning party venue Bounce. Aside from access to the free jumping trampolines, each party will also have their very own party room and Bounce party host. Catering is included, with the choice of either Bounce bites or Freedom pizza. You can also add party bags to the package for all kids who attend, including a special birthday t-shirt for the birthday boy or girl.
For more information visit Bounce.
Playdates
Suitable for children aged 2-6 years-old, Playdates offers a straightforward booking process for holding your child's birthday party. Each birthday package includes three supervised party games, a choice between a puppet show, balloon animals show, or a piñata. One hour's free play at Playdates along with a birthday cake ceremony and songs, along with many other pros (such as invitation cards and face painting).
For more information visit Playdates.
Cheeky Monkeys
With venues across Dubai, Cheeky Monkeys are renowned for holding fun and creative kids' parties. Held over two hours the venue's party package includes access their play area, arts & crafts garden and monkey clubhouse. Each party also has their own dedicated entertainer and party host. A meal is also included, along with prizes for each game and a special Cheeky Monkey birthday ceremony.
For more information visit Cheeky Monkeys.
Splash 'n' Party
This party venue is perfect for kids that love swimming and splashing around. There's plenty of options available too, including 'beach party', 'wet 'n' wild', 'ahoy mate's party', 'mermaid lagoon' and 'exclusive castle'. Fancy holding your party at home? There's also a further four options available which can be brought to, set up and ran by Splash 'n' Party from your house.
For more information visit Splash 'n' party.
Funky Monkeys
There's a wide range of party options to choose from at Funky Monkeys. The party venue specializes in bespoke children's parties. Choose from and indoor or outdoor bash, along with a range of other options including a princess theme, superhero theme, arts and crafts them e and science experiment theme. For the indoor party children can pick from a disco room, culinary room, princess room or mini arcade.
For more information visit Funky Monkey.