Four reasons we love the Laurastar Pulse System
With its exclusive pulsed steam system, Active Ironing Board and 3D Active Soleplate, the Laurastar Pulse beautifies clothes by bringing together Swiss technology and design for a more beautiful and longer-lasting finish.
Why we love the Laurastar Pulse System:
The ultimate professional steam delivery
The built-in Pulse steam technology delivers steam at 150°C with a 3.5 bar pressure. This means that a micro-fine steam is pulsed on to the fabric, at exactly the right pressure. It gives clothes the ultimate steam finish, helping to get rid of all wrinkles without flattening or damage the fabric.
It cleans clothes better than a wash
Many germs and bacteria are not eliminated in a normal 30-40°C wash. The Laurastar pulse system steam presses fabrics at 150°C, helping to destroy germs at a much higher heat. Washing clothes, followed by a Laurastar iron, is sure to get rid of most nasties.
It protects your clothes
Delivering Steam pressing with up to 150°C Temperatures, the Laurastar system helps keep fabrics in great condition with its 3D active soleplate cover. The nifty technology means you can iron over delicate fabrics with ease and prevent any shiny patches appearing on dark fabrics. It works on everything from silk to cotton and wool.
It's incredibly quick  
Laurastar Pulse Ironing System will cut your ironing time in half. With its single movement crease removal and 3D Active Soleplate diffusing steam evenly across the entire fabric area, you will love how quickly you get through your ironing.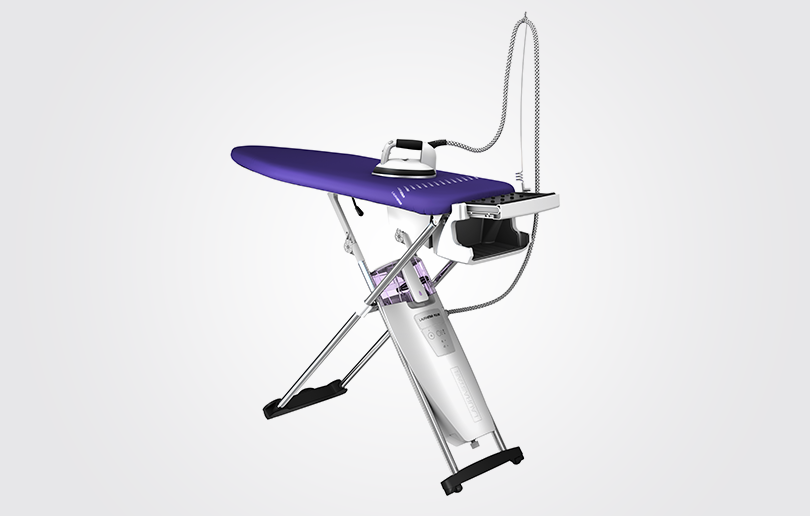 Available to purchase at Better Life, BHV Marais, Jashanmal and Sharaf DG.
If you enjoyed this article, you may enjoy this story on designing your child's nursery