Six tips you need to know for throwing an awesome kids' Halloween party
Halloween is just around the corner and planning the perfect party for the kids to trick and treat, eat and have fun requires planning, planning and more planning. Here are some ways you can make your next Halloween party the best one yet…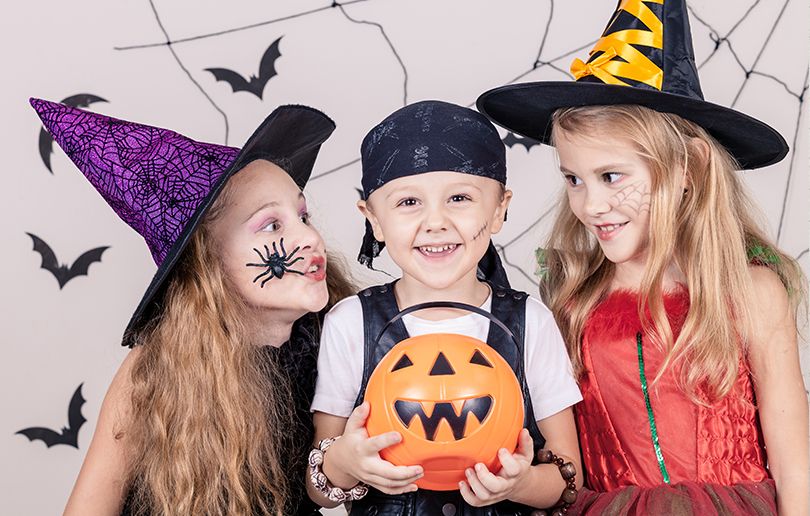 The sooner you start sorting it all out, the better. Nobody wants last-minute requests and Halloween parties usually require lots of preparation in terms of decoration and costumes.
The timing of the party should depend on the age of the children, so does the length and the number of guests. A party for younger children should be shorter and earlier in the day.
Make sure you include all the important details on the invite (where, when and what time). Remember to include directions if necessary, whether or not costumes are required, if you want people to bring a dish or beverage to share and what activities are planned (a costume contest, apple bobbing etc.)
Get the kids involved in choosing the theme. Many are scared of exaggerated Halloween props and younger children will definitely prefer a more age-appropriate party. Trick or treat or scary stories, whatever it is, make sure they love it.
Run a 'biggest witch's nose', 'best broom' or 'scariest fingernails' competitions so that everyone wins a little prize. As we all know, kids love prizes.
Give ordinary dishes spooky names. You do not need an elaborate menu: BBQ chicken wings can become Bat Wings and a punch can be Witch's Blood. A Halloween spin on names can also be a great way to get kids to eat healthier dishes so you don't send kids home on a sugar high.