Dubai kids donate thousands to those in need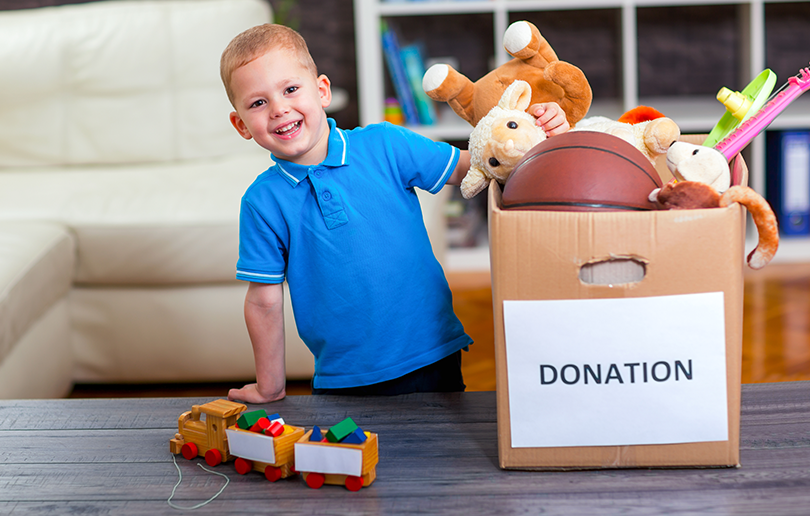 School children across Dubai have donated 15,000 school supplies and 10,000 toys to those less fortunate during Ramadan this year, through 'Stuff the Bus'. The scheme, which is organised through The School Transport Services (STS) has passed on the donations to the Emirates Red Crescent which helps those in need in countries such as Syria and Yemen.
The STS accepted donations from 23 schools in the city, which included notebooks, books, pencils, lunch box, school bags, erasers, scissors, rulers, water bottles along with 10,000 toys from pupils.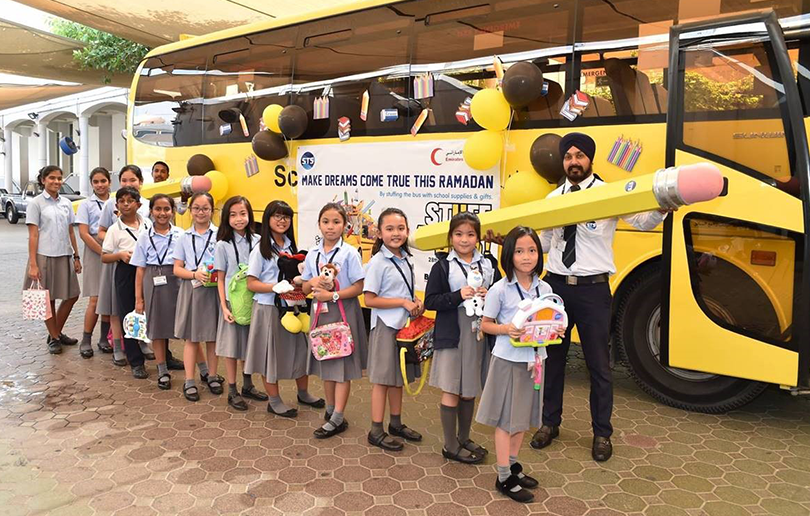 Col M L Augustine (Retd), Managing Director of STS at the handover said: "We thank all our schools who have participated in making this successful. We have received such a huge show of support from children, parents and the general public. We know that this will bring smiles to the faces of many children but also help support them to achieve their future dreams through helping to support their education."
He added: "School supplies when put in the hands of children who need them, can make such a huge difference to a child's self-esteem and help eliminate a huge barrier to success. We our extremely grateful to everyone who has supported 'Stuff the Bus' and the exceptional work of Emirates Red Crescent.  An extended a special thanks to Dubai Library Suppliers, Rashed Al Kaitoob, who provided a large number of new brand new school bags & supplies."
Schools who participated in 'Stuff the Bus' included:
Gems World Academy
Cambridge International School
Mirdif Private School, Royal Dubai School
The Kindergarten Starters
St. Mary's Catholic High School
Wellington International School Al Khail
Winchester School Dubai
Gems Wellington Academy Silicon Oasis
American School Dubai
Bradenton Preparatory Academy Dubai
Gems Modern Academy, GEMS Nations Academy,
GEMS Metropole School Motor City
Al Warqa, Repton, Dubai American Academy
Jumeriah College Dubai
The Millennium School Dubai
The Westminster School Dubai
GEMS Heritage Indian School Al Khail
Little GEMS international Al Barsha
GEMS New Millennium School Dubai
GEMS Indian School
GEMS Wellington Academy Al Khail
GEMS Heritage Indian School
GEMS Wellington Primary School Dubai
For more information, visit Stuff the Bus.