Three ways to teach Dubai kids to give back this Ramadan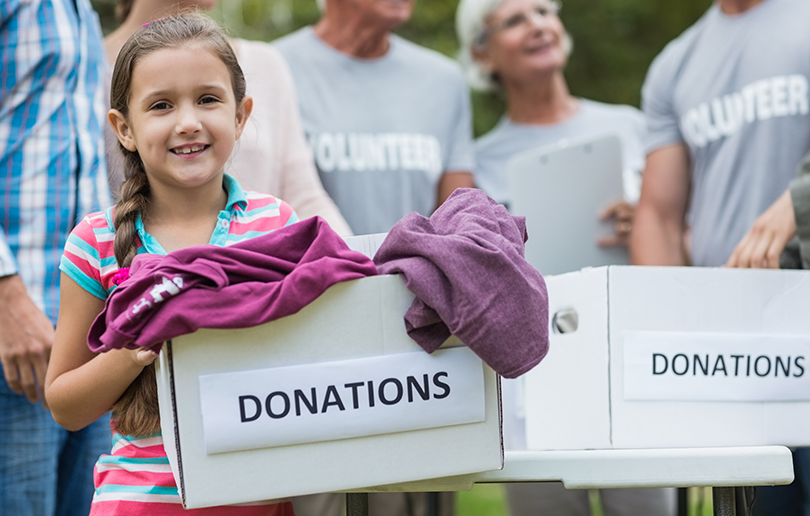 Ramadan is traditionally a time for giving, help teach children the importance of giving back this Ramadan in Dubai with these three easy steps
Put together a family care package
The two initiatives in the UAE for creating a care package are Du's Mawaed Al Rahman volunteering initiative  which will be running a scheme creating nonperishable food boxes until 15th June, and distributing them until 17th June across the UAE. The second scheme is Majid Al Futtaim's 'Make A Difference' Campaign which has donation drop off points at Mall of the Emirates, for everything from clothes, toys, books to nonperishable food and electronics, to give to those in need. Get the kids involved in picking out items to donate, ask them if they have any toys that they no longer use, that they would like to give to children less fortunate. Discuss why you are putting together a care package and explain to them where it is going.
Donate to the Red Cross Society of the UAE
This charity has humanitarian programmes around the world, including Yemen, where the UAE initiative has helped to rebuild more than 270 schools and 40 hospitals and clinics in the country, as well as reestablishing transport links so that aid can get into the country. Explain to your children why you are donating to the charity and ask if they would like to give some of their pocket money. Take them to the Arabian Center's Tree of Life in Mirdif, where there is an installation showing the tangible efforts of donors, in the spirit of Ramadan.
 Make small lifestyle changes
Giving back this Ramadan doesn't mean taking large chunks of time out of your day. Making small lifestyle changes, built in to your day-to-day routine can still help children learn to be more charitable. One way to do this is to donate your leftovers through government initiative to those in need. The government organization will collect, package and transfer the food in special refrigerated vans. For more information visit dm.gov.ae . Travelling this Ramadan? Another way to give back is to donate to the Emirates Airlines foundation, which contributes to efforts around the world, helping to provide fresh water, medicine, food, education and other basic amenities to those less fortunate. For more information visit Emirates Airline Foundation or contact ekfoundation@emirates.com