UAE mum influencers and kids speak out about dad
In celebration of Father's Day taking place on 18th June across much of the world, and UAE Father's Day on 21st June, Mother, Baby & Child spoke to the UAE's best mum influencers and children about what the special man in their lives means to them.

Helen Farmer
Helen is an editor, journalist and creator of The Mothership, a blog which takes an honest look a parenting in the UAE. Helen is married to Nick, and they are parents to Phoebe and Tabitha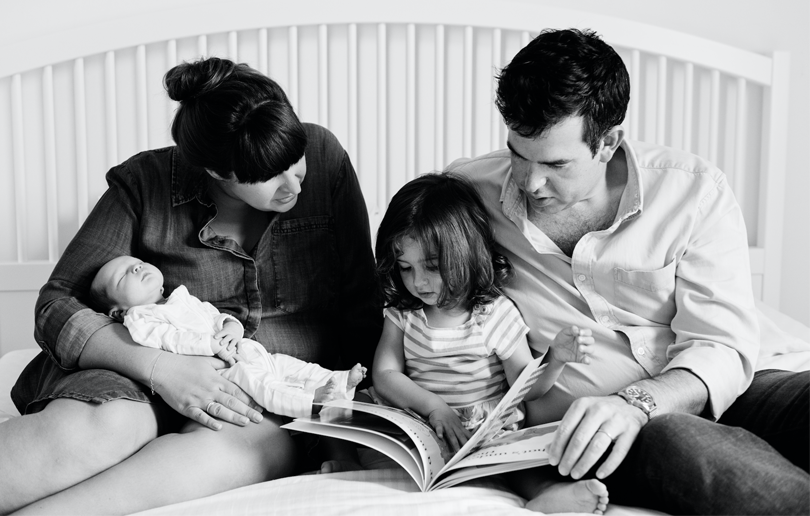 What part of parenting is your husband better at than you?
Helen- Nick is much calmer than me – he has more patience, and this is invaluable. He's also a much better cook!
If your Daddy were a superhero, who would he be?
Phoebe – Batman. He wears a suit during the day and has a black car.
Sara Sadik
Sara Sadik is a Huffington Post contributor, editor and blogger. She is married to Omar Rifai. They are parents to Adriana (3 years old), Rayan (18 months) and Ramsey (4 months).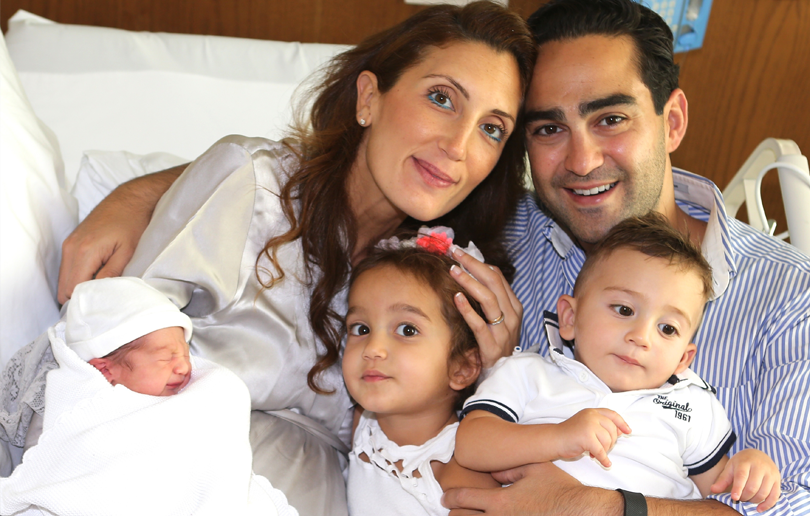 If your love story were written, what would be the title and why?
Sara – 'From afar' by Vance Joy and 'In love with a friend' by Deep Dish. I have been lucky enough to know my husband since second grade. We were seven, best friends in New York. Then one silly night, many years later at an Argentinian restaurant something changed. 'From afar' really sums it up. We are kind of like a real-life version of Monica and Chandler.
How would you describe your daddy in three words?
Adriana – "Smart, nice, has muscles"
Rayan – "Dada come"
Ramsey – (he smiled)
Ines Trabelsi
Ines is UAE-based Instagrammer (@noussa.nour) she is married to Lassad. They have a baby son, Ali Nour.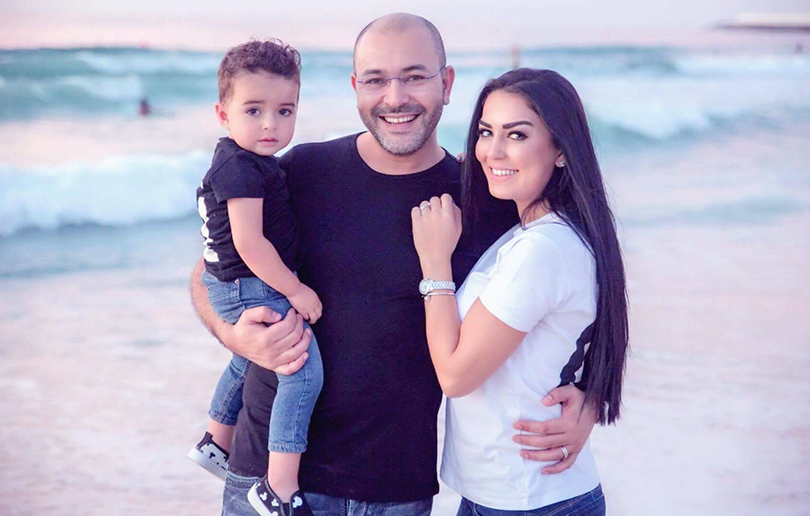 What is your favourite thing about your husband?
Ines- I know I can trust him with my heart. He always assumes the best of people, and what I appreciate most is his ability to lighten my mood and make me smile. It's easy to get wrapped up in the stress of work and life, but having someone to remind you how to smile and have fun is great.
What do you enjoying doing with daddy the most?
My baby enjoys when daddy helps at bath time and talks in a baby voice.
Laura Buckwell
Laura is a Dubai-based news anchor. She is married to Ernest Mouwen. They are parents to Marnix.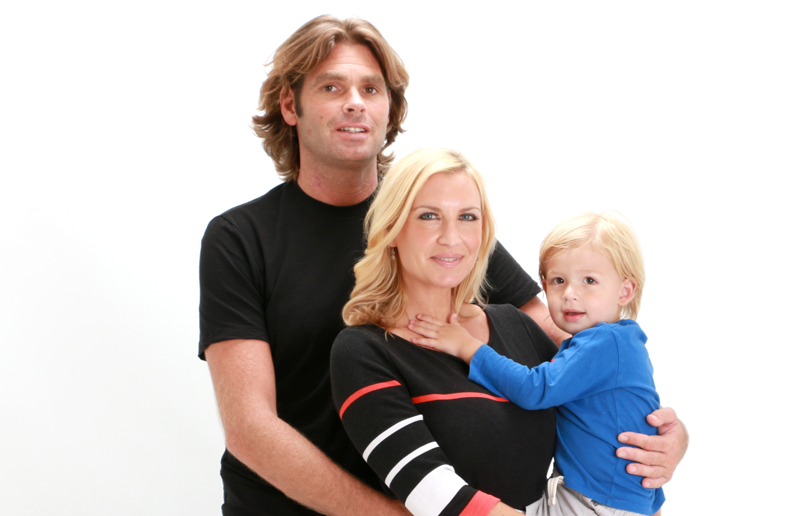 Before you had children, what made you realise that your husband would make a great father?
Laura – He is incredibly patient, someone who loves home and loves his mum. He's a man who many look up to and admire both at work and socially, and he's also a bit of a looker. Perfect combo!
What is your Daddy really good at?
Marnix – Papa fixes everything!
Lousie Clarke
Louise is a writer, blogger and founder of Mum of Boys,  she is married to Charlie Sleightholme. They have three children, Stanley, Wilfred and Mabel.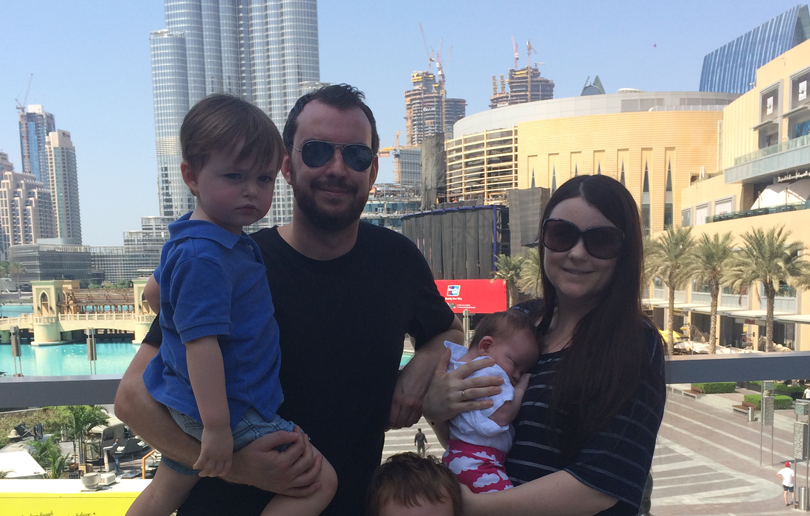 What do you love most about your husband?
I love lots of things about my husband – I think you have to when you are with someone for 14 years – but the way he's transformed into a loving and very dedicated father has taken my breath away. He's patient, calm, and genuinely adores being with the children. He's not always the perfect husband (as I am not the perfect wife) – but without exception, he is the perfect father to our children. We are all very lucky to have him.
What is Daddy's favourite thing to do?
Stanley- Daddy likes going swimming, going to rugby, going to the cinema, and drinking coke.
Wilfred – Daddy likes swimming and working on his phone.
Lucy Holmes
Lucy is a contributor to Mother, Baby & Child and works in the baby care industry. She is on Instagram @lucyclaredxb. Lucy is married to Lee, they are parents to Barney and Daisy.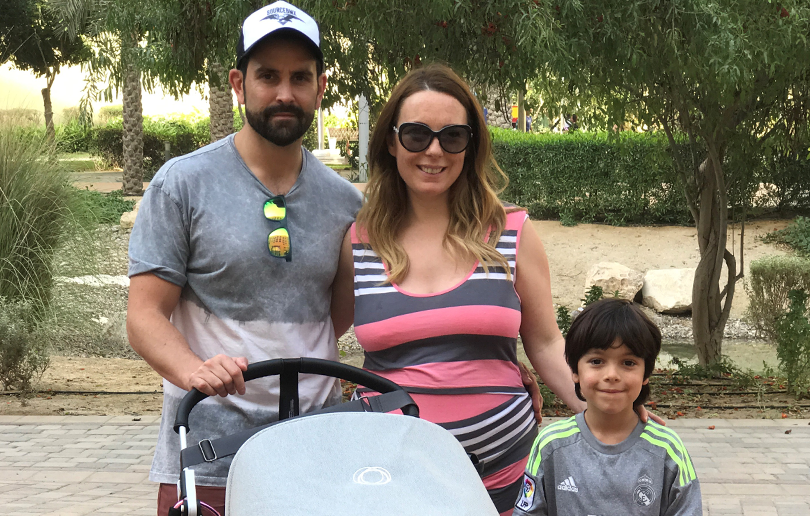 What your first impression of your husband?
Lucy- I thought he was a real "Jack the lad" and I never thought we would get along! However, I soon became friends with him and after a three-year friendship we started dating. that was 17 years ago and we have never looked back.
What does daddy let you do that mummy doesn't?
Barney – Daddy lets me play video games on the PlayStation and Nintendo … and it's so much fun when daddy plays with me!
Behnosh Yaghobi
Behnosh Benhosh is blogger and entrepreneur, she is on Instagram @babynilia married to Siamak and they are parents to Nilia.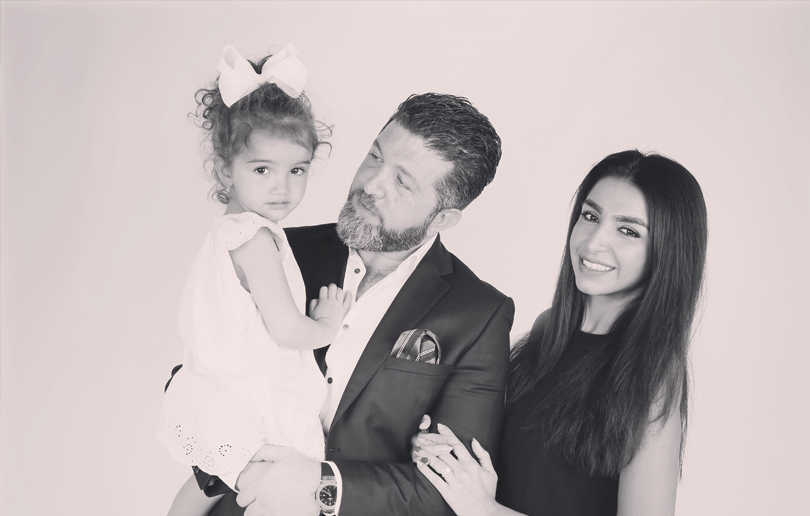 When did you know you wanted to marry your husband?
Behnosh – I knew I wanted to marry my husband on our first date. He is all I ever dreamed of and the love of my life.
What is Daddy better at than Mummy?
Nilia – Daddy is way better than mommy at playing and making up bed time stories. Also daddy is much easier to persuade than mommy so he gives me everything I want (almost).