Little Gladiators Dubai helps fight childhood obesity
Little Gladiators Dubai is a new fitness gym, aimed specifically at children.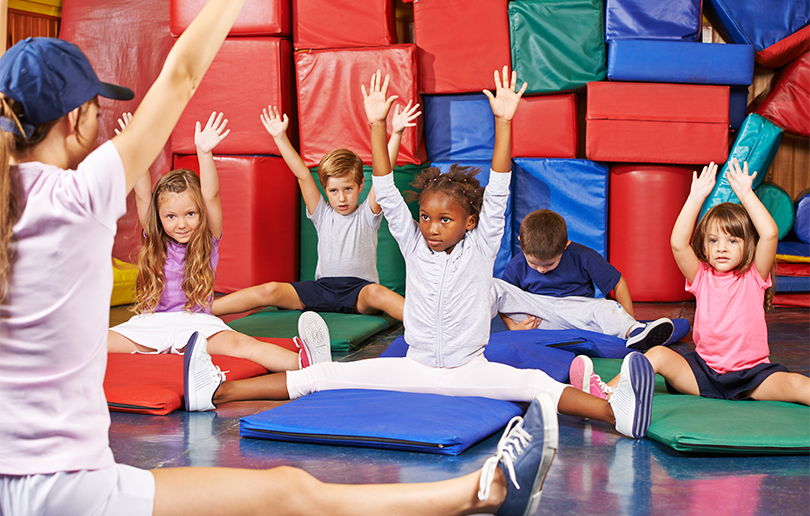 More than a third of children in the UAE are now obese. In an effort to combat the problem, Little Gladiators Dubai have launched their child-only gym, encouraging children to be healthier and fitter.
Javed Gani, Co-Founder of Little Gladiators, says: "Obesity is the greatest public health challenge of the 21st century but it's about more than being overweight. Along with the emotional elements of the condition there is also tremendous pressure from society and parents often feel to blame.
"As we continue to hear worrying news from leading global doctors on the impact of modern lifestyles on our children's health, it is only natural we want to do something to reverse the trend, but it's difficult to know where to begin. At Little Gladiators Dubai we are here to support parents through this challenging, and often confusing time. We are fully equipped to teach children fun and essential skills in fitness and personal achievement, and to inspire them to be active and healthy adults," Gani added.
Although 36% of children in the country are obese, the issue is much acerbated amongst adults, with 66% of men and 60% of women weighing in as obese.
As parents find themselves under increasing pressure to transform their children's health, Little Gladiators steps up to the challenge to help them fight back
Dubai, 25 September 2017: Parenting comes with many responsibilities – from meeting a child's daily needs to guiding them emotionally as they mature, it's a full time job. But as obesity levels among the youngest generation break new records, parents find themselves under growing pressure to take on the additional task of radically transforming their child's health.
More than 36% of children in the UAE are obese. According to the Global Burden of Disease Study (GBD), published in September 2017, metabolic risks associated to obesity and a high body mass index remain the biggest contributing factor of death and disease in the UAE. It is the second time the study, which is the world's largest scientific collaboration on population health, has made these findings.
Children who suffer from obesity are more likely to develop serious health complications later on in life, including type 2 diabetes, and heart disease. Obesity can also affect the mental health of children: they are more likely to suffer from low self-esteem, and suffer from bullying.
About Little Gladiators Dubai
There's 7,400 square feet of indoor exercise space, available 12 months of the year
Classes offered include: Gymnastics, Interactive Wall Climbing, Tree Climbing, Virtual Sports gaming, Kids' Yoga, Kids' Cardio and Kickboxing, Swimming
There's also other fun activities, including a Kids' Hammam Spa for all-round health, and party options for birthdays and special occasions. Family-only classes are available too, along with aerobics classes for mums.
Details: Little Gladiators Dubai is located on Golden Mile, Galleria Mall, Palm Jumeirah. A further two gyms are planned to open in Dubai in the coming months. If you enjoyed this article, you may also like this story on back-to-school Pilates classes.
.