All Dubai taxis to have two child seats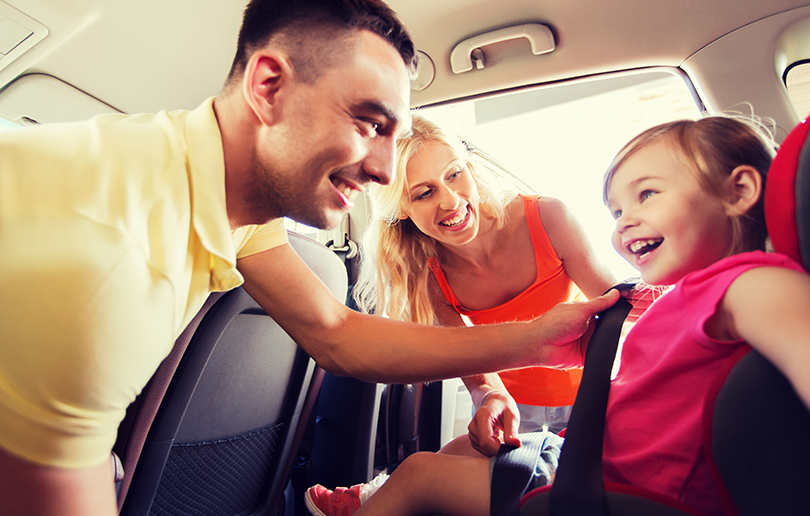 There's some good news for families travelling in Dubai taxis this week. The Federal Traffic Council has announced that taxis in the city will start carrying two child seats.
The news follows changes to Dubai transport laws which came in to place on 1 July. One of the new laws stipulates that all children under the age of four must be strapped in to a car seat. Failure to do so will result in an AED 440 fine and four black points on the driver's license. Another change to the law also means that children under 10 years old (or under 145cm) must sit in the rear of the vehicle, or the driver will face the same penalty.
Major General Mohammed Saif Al-Zafin, Assistant Commander-in-Chief of Dubai Police for Operations Affairs, Chairman of the Federal Traffic Council said that Dubai's Road and Transport Authority (RTA) had been notified of the change, along with transport authorities across the country.
Although this is the first time Dubai taxis have been ordered to carry car seats, Abu Dhabi already has a policy in place. In the capital, there are 150 'family' taxis (accounting for around 5% of the total taxis in the city) which carry car seats for children.
When the two chairs are not in use, they will be stored in the vehicle's boot. No comment has yet been made on how airport taxis – which regularly require the space in the boot for luggage – will accommodate the change.
Major General Mohammed Saif Al-Zafin said that the move was an important step in making transport in the country safer for families. He stressed that parents allowing children to travel without car seats were risking their lives.
Prior to the announcement, there had been some confusion amongst Dubai taxi drivers concerning the 1 July law change.
You may also be interested in this article, on how the changes to UAE transport laws affect families.