Over 50% discount for a family day out at the Burj Khalifa
If you are an Emirates ID card holder, you can enjoy a Burj Khalifa discount this summer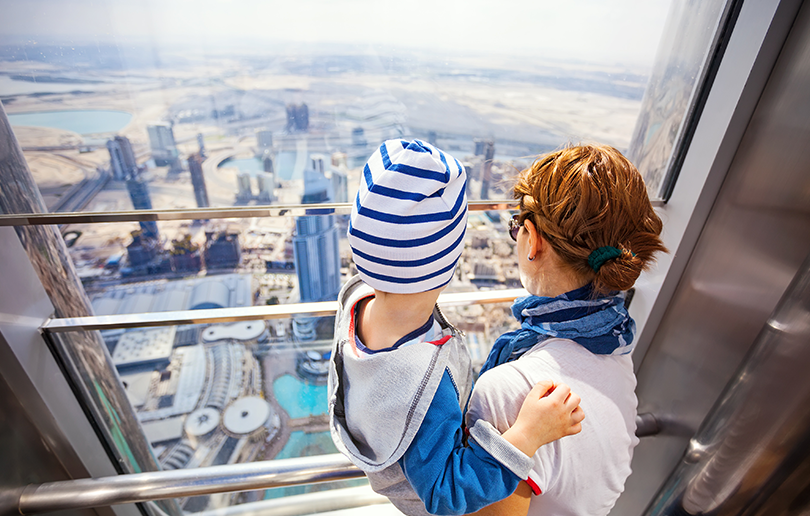 Emirates ID card holders are being offered a 52% discount on the 'At The Top' Burj Khalifa package this summer.
During July and August, card holders can access the viewing deck of the Burj Khalifa for just AED 65. Compared to the usual AED 125 per person. Meanwhile, children under four are admitted free to the star Dubai attraction.
How to claim your Burj Khalifa discount:
The deal is a collaboration between Emaar Properties and the Roads & Transport Authority (RTA).To claim the Burj Khalifa discount, Emirates ID card holders need to go to any Dubai metro station. The voucher must then be presented at the ticket desk of the 'At the Top' package on the ground floor of Dubai Mall along with your Emirates ID card.
The Burj Khalifa discount gives access to both level 124 and 125 in the world's tallest building. The viewing deck has HD telescopes, giving some of the best panoramic views in the city.
Guests can also upgrade their package to the "At the Top Sky" deal for an additional cost. The Sky package offers access to level 148 of the Burj Khalifa, the highest viewing deck in the world. The level 148 viewing deck stands at 555 metres high and includes an outdoor terrace area and lounge serving light refreshments.
World records broken by the Burj Khalifa:
Following its opening on 4 January 2010, Burj Khalifa holds the current record for tallest building in the world.
The Burj Khalifa also claims the title of tallest service elevator shaft in the world.
The Burj Khalifa complex includes offices, a hotel and also residential space. As such it includes the world's record for highest occupied floor in the world.
For more information, visit At the Top. You may also be interested in this article on Family summer deals in Dubai.