Goldilocks Madinat Jumeirah : Everything you need to know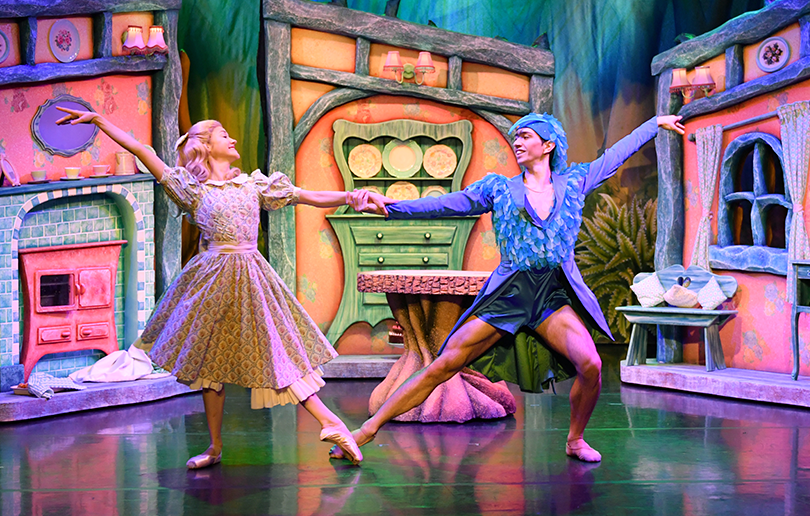 This Winter, popular children's tale 'Goldilocks & the three bears' will be performed by the UK's Northern Ballet at Madinat Jumeirah. The incredible production is being brought to Dubai as part of the UK-UAE 2017 Year of Creative Collaboration led by the British Council for Art. This fantastic Winter treat is the perfect way to introduce little ones to the magic of live ballet.
About the ballet
At the centre of the story is Goldilocks – a mischievous little girl with golden hair. On the lookout for an adventure she sneaks out of her house one day and finds her way into the woods. A chance encounter with Blue Bird and Fox leads her into a game of hide and seek, which in turn finds her stumbling across the Bear's woodland cottage. Nobody is home, but she finds three bowls of delicious porridge in the kitchen. Perhaps she could have a little taste, but what will Papa Bear, Mama Bear and Little Bear say when they return home? You'll have to wait and see!
Details: Goldilocks Madinat Jumeirah
Join Northern Ballet at Madinat Jumeirah for this captivating children's ballet, performed with little people in mind.  Suitable for ages 2+ Running time: 40 minutes (approximately) Show date: 24 and 25 November 2017 Show time: Friday 11am and 3pm, Saturday 2pm and 4pm. Price: AED 125 to AED 175. Location: Madinat Theatre, Souk Madinat Jumeirah Tickets are available online via: the Madinat Theatre website or at the Madinat Theatre Box Office +971 4 366 6546. If you enjoyed this article, you may like this story on The Gruffalo live in Dubai.