Cultivate a Lifetime Reading Habit
Good reading habits are essential for a child's personal development. Here are a few tips to encourage them to pursue this skill.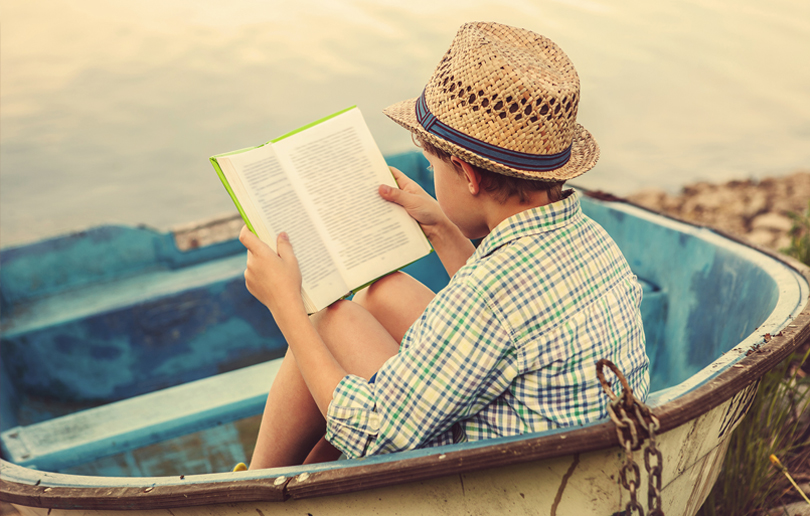 Children are exposed to books all day at school, but let's face it, their school books probably aren't the kind they want to be reading in their spare time. The key to encouraging reading habits in kids is to begin by reading to them, and with them, at a young age. Why is it a skill that sets them up for lifelong success? Reading not only develops their vocabulary, but also increases their attention span and promotes analytical thinking, allowing them to stimulate curiosity while assisting with cognitive development. Some children may have a natural love for reading, while some may not. If your child falls into the latter category, these tips will help motivate him/her to read on a daily basis.
CREATE A READING CORNER
In a section of your child's bedroom, create a cosy nook with a bean bag, bright lighting, and fun accessories that they have picked out with you. Kids will soon be cosying up with a book, the same way we do. Add in a cup of hot chocolate to make reading time all the more enjoyable.
BE A ROLE MODEL
When your child sees you reading, he/ she is more likely to pull out a book and read as well. You can also encourage your child to read a page or two, when reading out bedtime stories.
MAKE IT FUN
The whole point of encouraging kids to read is so that they enjoy the experience. As you read with your children, or if
they are reading out loud, ask them questions about the story – toddlers can fill in the blanks if they aren't able to read themselves. You can also turn your stories into skits, so that your child has a fun activity to look forward to at the end of each chapter or book. Which child won't want to re-enact the tea party from Alice in Wonderland?
LET THEM PICK
Reading should be a fun activity, not a chore. Allow them to pick a genre they like, or any other reading materials
– magazines, newsletters. It's important to make them feel like they are in charge. Take note of their reading levels – children may prefer reading only books with images or illustrations. Encourage them to stretch their ability a bit and read long form, when you think they are ready to do so.
DON'T LIMIT READING TO BOOKS
Urge kids to read signs on the road, game instructions, signs that pop up while watching cartoons, menus, and movie titles. There's plenty for them to read and learn while doing so.
SHOP HERE…
House of Prose
This second-hand bookshop sells, buys back their books, and offers a guaranteed 50 per cent refund on return of their books. They have over 60,000 books in stock at their store in Jumeirah Plaza and the dedicated section at Dubai Garden Centre.
BookWorld
Tucked away in Satwa, this store is packed with shelves of various books in conditions ranging from old to new. This hidden gem also offers a 50 per cent refund on books purchased from the store.
Al Hudaiba Road (in between Al Wasl and Satwa Road). Contact +9714 349 1914