Featured Principal: an inside look at Blossom by Babilou Education in Dubai
This month we talk to Julie Dean, the Centre Director of Blossom by Babilou Education.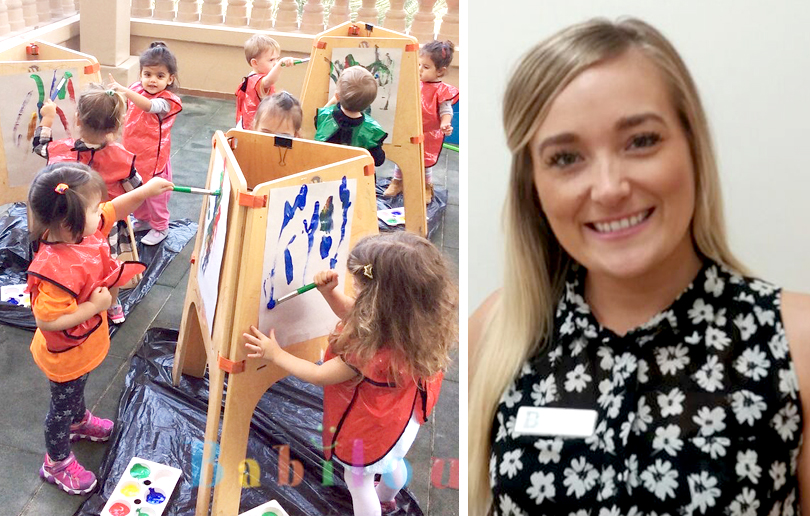 "All children deserve the best start in life, and I therefore continuously strive for excellence in early years education," says Blossom Centre Director, Julie Dean. Julie holds a CACHE Level 3 Diploma in Childcare and Education, which she completed in the UK before going to Liverpool Hope University in England to complete her BA Honours Degree in Early Childhood Studies and Health. She also completed her Masters' Degree in Psychology here due to her interest in Child Psychology and Brain Development.
Julie went on to complete her Early Years Professional Status (EYP) in Edge Hill University in the UK. She explains: "I have worked in Early Years for 10 years, starting my career in the UK as a Nursery Nurse working with children from six weeks to five years old. During this time I had five years' experience in nursery management. Before moving to Dubai, I was working as a Nursery Cluster Manager, managing two nurseries in the UK."
"I have been working with The Blossom Nursery for almost three months and I really cherish the values of the Blossom mantra, which is 'Believe, Achieve, Become'.  I am new to Dubai moving, having moved here in the Summer 2017 and I find that the diverse multicultural community here is really special and provides children with a breadth of experiences to set them up for their life ahead," she adds.
Can you tell us about the nursery curriculum and how it differs from other schools?
We use the EYFS British Curriculum with Skygarden Influences, which is learning through the five senses, touch, taste, smell, hear and see. We have Skygarden baskets in each classroom which are filled with holistic and recycled resources to promote curiosity through all of children's senses. We approach the seven areas of the EYFS, focusing on the three prime areas first to promote confident and independent learning in the children.
The 3 prime areas of the EYFS are: Communication and Language; Personal Social and Emotional Development; and Physical Development. We focus on developing children's personal social and emotional development through our warm and stimulating environment and caring staff, who encourage a sense of self with children through their close attachments to the care-givers in their classrooms. Also, we are an integrated nursery that also uses the Montessori and Reggio Emilia methods throughout nursery provision.
How do your teachers keep young children engaged while learning?
The teachers start by getting to know the children's interests and their personalities to influence how the planning is delivered to individual children. We have additional stimulating zones around the nursery other than the classrooms to engage the children in learning in a variety of places. We have a sensory room, a library, a soft play area and an outdoor area which features our very own vegetable garden.
What facilities are you particularly proud of that support the educational achievements of the nursery?
We are ECO friendly in our approach and we have a lot of recycled resources around nursery, such as colourful tyres to practice balancing in the garden. Our sensory room is stimulating with recycled bottles and other recyclable materials. Our outdoor area is accessible from all classrooms and features communication friendly spaces, places for children to move freely and learn about estimation and balance on our climbing equipment. Children can dig and delve in the sandpit and use mark making materials to practice their gross motor skills outside of the classroom. We offer facilities such as swimming pools and gym areas that are age appropriate.
What do you think is the most important aspect of early years education?
I think it is important for children to be confident and resilient learners, everything we do at Blossom by Babilou Education supports this.
What is the key to the enjoyment of learning for young children?

Children should learn through play. The key of enjoyment in learning is children being comfortable in the setting with a developed sense of self through our promotion of their confidence and self-esteem, and they enjoy play through the different ways we make all learning exciting.
Details: for more information visit Blossom by Babilou . If you enjoyed this article, you may like this story on Mindfulness in Education.