The top nurseries in the UAE for your child's Health, Hygiene and Safety
When selecting a nursery, parents often find themselves choosing the one with the most convenient location, the best curriculum or the one with the most affordable fees. While these are all important factors in the selection process, two other factors are often overlooked: health and hygiene.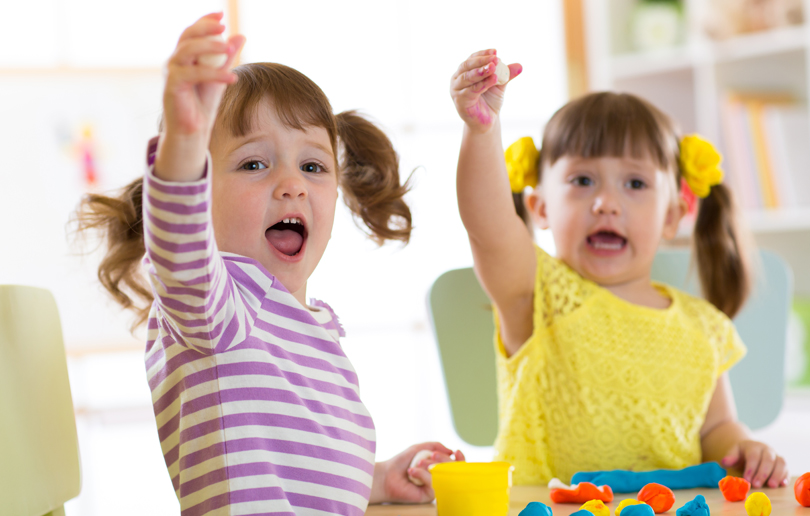 Why health and hygiene?
But, did you know that, according to the health professionals at Boecker, your child is 3 times more likely to catch an infectious disease if he or she attends a nursery? It's true, and it is because of the frequent contact made between your child and the surrounding environment. For example, when playing with others, children often exchange toys or make direct contact with each other or with contaminated surfaces, which may promote the spread of infectious bacteria and viruses. This is especially dangerous at such a young age because these children are still in the process of developing their immune systems. Also, with improper nursery health and safety processes, your child is risking his or her learning process. This is why it is fundamental for parents to consider the measures taken by the centers when it comes to the hygiene in nursery schools, in Dubai and Abu Dhabi.
How do you know that your nursery is safe and hygienic?
Look for the Safe ChildCare certificate! Boecker provides the most specialized and comprehensive certification program for nurseries, kindergartens and pre-schools that looks into infant & children safety: The Safe ChildCare. The Safe ChildCare program actively initiates any child care center through year-round detailed audits, high level of staff trainings, the Infection Control Plan against germs and parents awareness programs; ensuring with that a fully proofed child care facility against any non-compliance with children welfare, safety of premises and personnel. This means that the best choice you make will be to choose a nursery that has been certified. To make the decision easier for you, here is a list of nurseries in Dubai and Abu Dhabi that have received the Boecker Safe ChildCare certificate for their exemplary performance in health, hygiene and safety:
The Redwood Montessori Nursery on Palm Jumeirah, Dubai.
Ladybird Nursery in Al Bateen, Abu Dhabi.
Kid's Cottage Nursery in Umm Suqeim, Dubai.
Odyssey Nursery in Umm Suqeim, Dubai.
Willow Children's Nursery in Dubai Marina.
Odyssey Nursery in Khalifa City, Abu Dhabi.
The Redwood Nursery in Al Bateen, Abu Dhabi.
The Redwood Nursery in Khalifa City, Abu Dhabi.
Willow Children's Nursery in Umm Suqeim, Dubai.
The Redwood Nursery on Saadiyat Island, Abu Dhabi.
Details: for more information, visit Boecker, if you enjoyed this article you may like this story on active nursery programmes.