Kings' School Al Barsha celebrates outstanding GCSE results
The long summer of anticipation ended for students at Kings' School Al Barsha today, as the school's Year 11 cohort received their long-awaited GCSE results.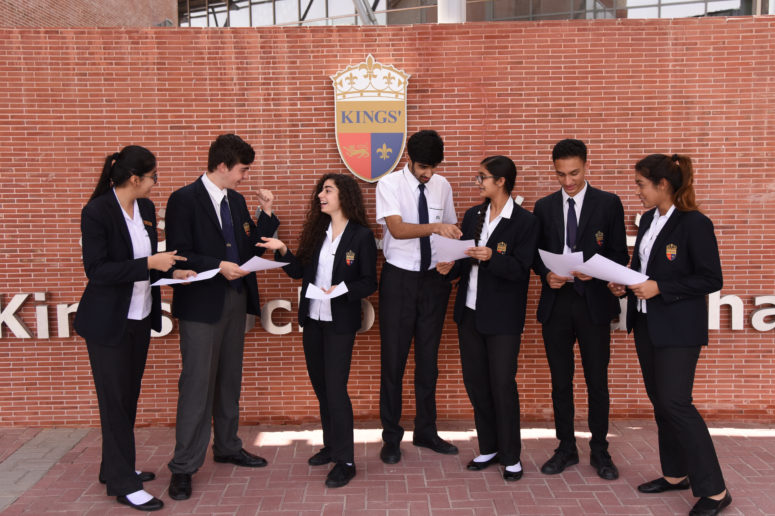 In only its second year of GCSE examination results, Kings' School Al Barsha delivered on its mission of achieving 'The Best by Every Child' with 62 per cent of all grades being A*-A, an increase of 18 per cent on the school's A*-A figures from 2017, while a total of 78 percent of all results achieved were A*-B which was also a significant increase on the previous year.
One pupil with particular cause for celebration was Haya Hamwi, who received outstanding results, achieving a full set of A*/ A grades (equivalent to 9 / 8 in the revised grading system).
"I worked really hard in the run-up to the exams and did as many past papers as I could with support from the Kings' teachers, so I'm extremely thrilled with my results," explained Hamwi. "I'm going to take Drama, English, Economics and French at A-level in the Kings' Sixth Form, and thankfully with these results, options for my future career are wide open."
Fellow students Manvi Gupta, and Aleena Khan, were also among the school's highest achievers, racking up equally impressive grades.
"I'm extremely happy with all my results, especially with Further Mathematics where I achieved an A* with distinction, a subject that I'll be studying at A Level at Kings'," explained Manvi. "I'm glad to see that all of my hard work during my GCSEs has paid off!"
"We are all thrilled with this year's GCSE results and all of our students' achievements right across the curriculum, from English and Mathematics to Technology and Languages," said Michael Bloy, Secondary Head Teacher at Kings' School Al Barsha. "Kings' has again demonstrated our ability to add value to all of our students' outcomes and the excellent grades across the board, particularly the increase in our A* to A grades, demonstrates our ability to stretch and challenge all of our students. I would personally like to praise the dedication and commitment of our fantastic students and inspired and passionate staff for all of the successes we are celebrating today."
For more information, go to kings-edu.com. If you enjoyed this story, you may also be interested in reading about Kings' School Dubai celebrating an 'outstanding' decade of success.