Meet the teacher: Abdallah Mahmoud, Kings' School Dubai
Abdallah Mahmoud, an Arabic Language Specialist at Kings' School Dubai, takes us into his classroom and shares his passion for teaching his native language.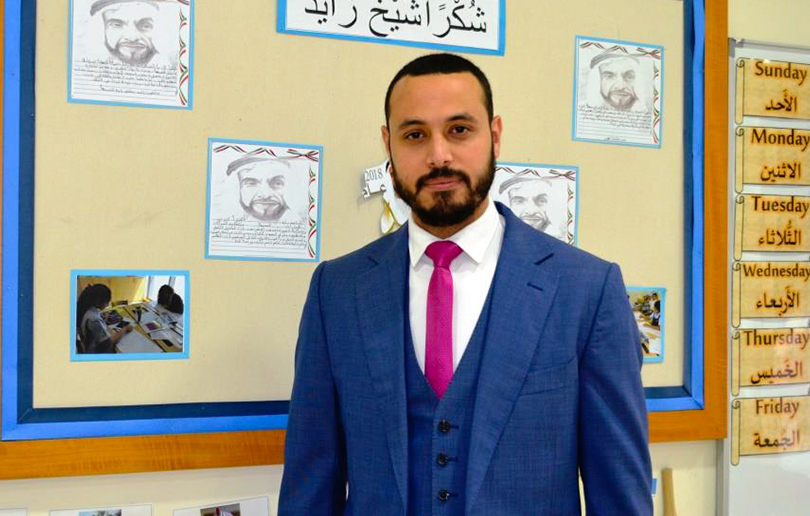 A long-term member of the teaching team at Kings' School Dubai, Abdallah has been sharing his love of the Arabic language with young enquiring minds for eight years at Kings'.
"As part of the Kings' family, I have had the opportunity to pursue my own development in terms of teaching skills and strategies, and the leadership team has been incredibly supportive every step of the way," he says.
For Abdallah, the Kings' values come to life the moment you enter the school, which he believes adds to the "one big happy family" sense of community.
His role as an Arabic B teacher for Years 1-6 focuses on introducing the language in a fun and engaging manner, as well as challenging his students to reach their full potential and encourage them to use Arabic in everyday life.
An area of key importance within the Kings' Education curriculum, Abdallah is part of a team that is dedicated to developing the learning experience for the benefit of students, and to meet high KHDA expectations.
"At Kings', we continuously track progress across different skills using a combination of projects and home learning. Technology plays a big role in children's learning through the use of a wide variety of applications, online games and school programmes," he elaborates.
On a personal level, he gets a huge sense of satisfaction from seeing children grow in confidence and the opportunities they have to celebrate their successes as they develop their Arabic language capabilities.
That's not to say the role doesn't present its own unique challenges, but Abdallah is unfailingly positive and, instead, concentrates on the ultimate goal of enhancing children's abilities to initiate and use the language in an unfamiliar context outside of the classroom environment.
"One memorable example is the time I bumped into one of my Year 2 students at a local pastry shop where they were showing initiative and confidently ordering food in Arabic. It was a moment of pure joy for me and I was a really proud teacher!"
To learn more about Kings' School Dubai, visit the website. You may also be interested in reading this story about Kings' School Dubai achieving an 'outstanding' rating earlier this year from the KHDA.