Mubadala World Tennis Championship begins young reporter search
The Mubadala World Tennis Championship (MWTC) has officially launched its search to find an official 'kiddie reporter' for the tournament, taking place from 27-29 December 2018 in Abu Dhabi.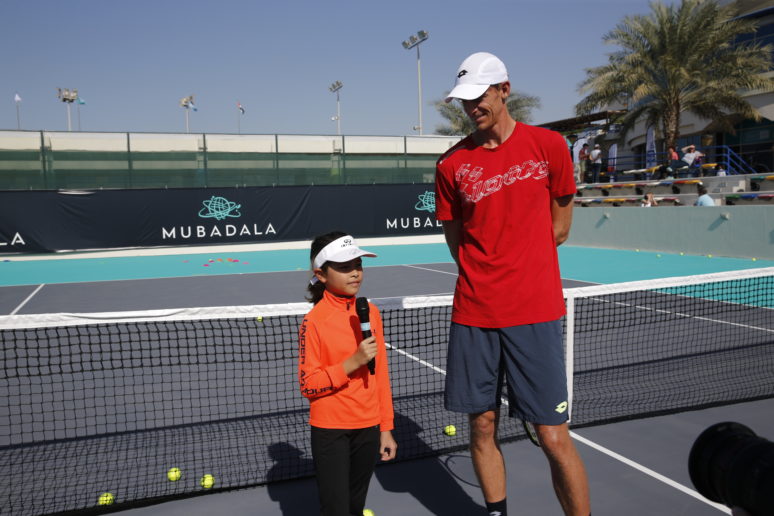 This once in a lifetime opportunity is perfect for all young tennis enthusiasts who may also happen to be aspiring journalists. Not only will the lucky winner get to meet and mingle with some of the world's top ranked tennis stars, but they will also receive the priceless opportunity to attend post-match press conferences and report live from the MWTC centre court.
The competition, held at the International Tennis Centre at Zayed Sports City in Abu Dhabi, brings some of the world's top ranked tennis stars to the UAE, and this competition offers the winner to not only meet and mingle with these athletes, but also attend post-match press conferences and report live from centre court.
Last year's winner, Alyssa Kerner, not only attended player press conferences interviewing Jelena Ostapenko and Serena Williams, but she also interviewed Kevin Anderson on the practice court – and appeared on DubaiEye live from the event!
And this year, as an added extra, the MWTC kiddie reporter will be mentored by Reem Abulleil, who travels the world attending all the major tennis events and is one of the biggest names in sports journalism. By the end of the tournament, the kiddie reporter will be able to 'serve' up brilliant questions and 'ace' interviews.
To be in with a chance to be this year's 'kiddie reporter', MWTC is asking boys and girls between the ages of 6 and 14 years, to submit a video showing off their journalistic skills. Whether they are interviewing friends, family or a teacher – this is their chance to shine.
To participate, all videos must be posted by 29th November on to Facebook, Twitter, or Instagram using the hashtag #MWTCKiddieReporter. The videos can also be sent as a Private Message on the MWTC social media handles, however, the video must be visible to the public and not a locked profile. The 'kiddie reporter' will be announced on 5th December.
For more information about the Mubadala Tennis World Championships, please visit www.mubadalawtc.com.