KGI teacher at North London Collegiate School Dubai speaks out
Ask the expert: we talk to Amy Reeves a passionate KG1 teacher at North London Collegiate School Dubai, who thrives on creating a class that includes plenty of new activities for children to try out to build their confidence and independence.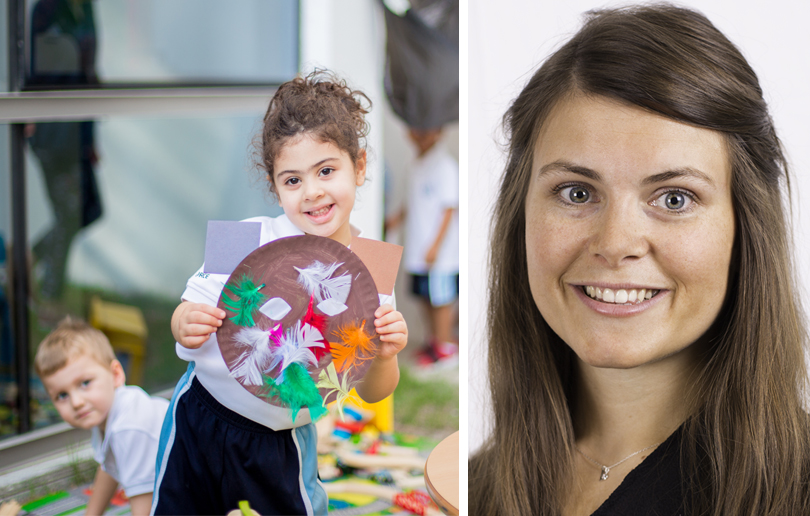 What motivated you to become a teacher?
When I was at University I volunteered for a charity that offered weekends away to children who could not afford trips. It made me realise how much I enjoyed working with children, how privileged it felt to become their role model and just how happy and motivated I felt in that environment.
Who was the teacher that inspired you the most when you were a student and why?
My English teacher at high school introduced me to the classics and books I never dreamt of reading. She gave me the space and time to develop my own love of reading and writing, then nurtured it and challenged me. Her enthusiasm and passion for the subject is one of the reasons that English is still one of my favourite subjects today.
What do you like most about teaching?
I love that every single day of my job is different and that you can never be completely prepared for what is going to happen. I thrive under pressure and I enjoy having to think on my feet. However, it is the joy and pride you see on a child's face when something just 'clicks' that keeps me teaching.
How is teaching in the UAE different from your home country?
I love the strong sense of tradition that comes from teaching in the UAE. It was amazing to celebrate National Day with my class and teach them about the history of the UAE, using songs, dances, food and personal experiences of families in my class. Despite only being four and five years old, it gave the children a sense of ownership for the place they live in and made them proud to live here.
How do you deal with children who learn most effectively in a non-traditional way?
I think it is important to know the children in your class and understand how each of them learns, in order to adapt your teaching. Giving children the flexibility to explore and enquire, allowing them to think for themselves and take responsibility for their own learning is effective. Having opportunities to learn through real-life contexts gives children the motivation and confidence to achieve, whichever way they feel is the most effective for themselves.
What do you tell your incoming students in their first back-to-school class at the start of each year?
I tell them that it is okay to make mistakes. The most important thing is to try their hardest. I like to tell them to go home each day and think of something they can say they have achieved that day, however small or minor they think it might be. The academics are very important, but I also like children to think of their successes in music, sport, drama, or even just trying something new at lunch time!
Details: for more information, visit North London Collegiate School Dubai. If you enjoyed this article, you might like this story on mindfulness in education.