Why your child NEEDS to learn a second language
Teacher Jayne Vickers, the head of modern foreign languages at NLCS Dubai explains why multilingualism is so important for today's youth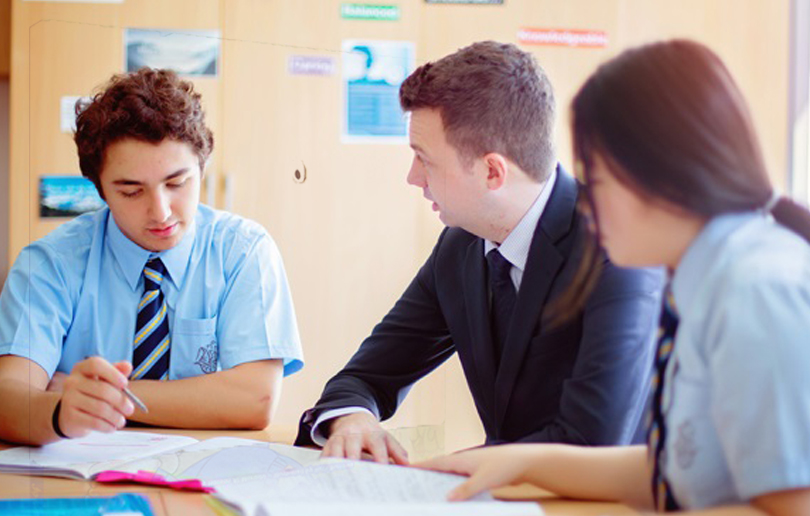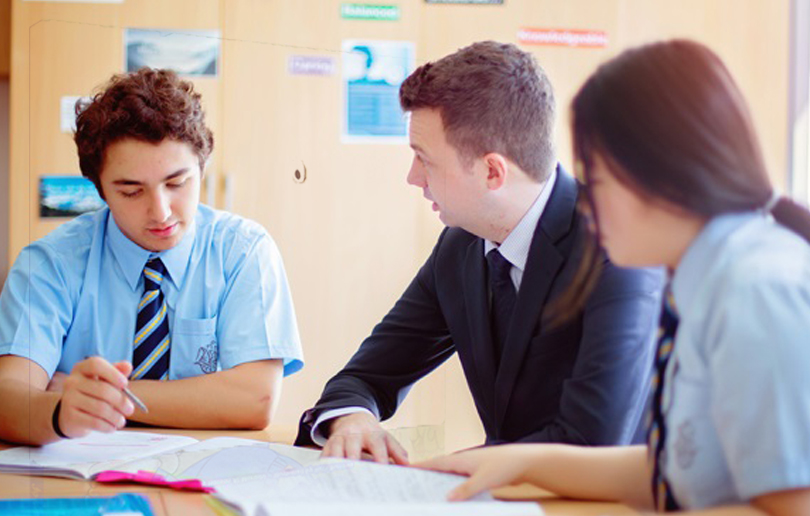 Ananas – this word gave a 'Eureka' moment to a child in my Grade One French class last week.  With a big smile on her face, she quietly came to let me know that ananas was the same word in 'her language' too.   We held a discussion about the origins of the word pineapple and the similarity between Russian and French and the fact that the English word is very different.  Yes, this student is a multilingual child and yes, she is making links and developing her understanding of the world, and the etymology of words.  Moreover, we shared something in that moment- a connection- that being multilingual is a special advantage: her smile showed that it meant something.   The words of Nelson Mandela came to mind "If you talk to a man in a language he understands, that goes to his head. If you talk to him in his language that goes to his heart."  Mandela was referring to the power of knowing and understanding another language and the impact this can have in any situation requiring negotiation and communication with others.  For their future, our learners will require the highest levels of skill in speaking, negotiating, and working with others, and doing this in more than one language will give the upper hand.  Yet what multilingualism gives children is not just linguistic knowledge and potential help in getting a better job, it also extends to the substantial long-lived cognitive, social, personal, academic, and cultural enrichment that all come with the ability to speak other languages. This is what the modern foreign languages department aims to transmit to every student at NLCS Dubai.
NLCS follows the IB philosophy of promoting intercultural understanding and respect, not as an alternative to a sense of culture and national identity but as an essential part of life in the 21st century.  This philosophy gives NLCS students an immediate understanding of why multilingualism is so important. Many of our learners are bilingual or trilingual and some are approaching polyglot status; they make links and connections between the languages they are acquiring and the languages they know.  We aim to harness this in our teaching.   We encourage students to develop their ability for learning how to learn in language lessons: understanding exactly how grammar works.   We help them to recognise that knowing a second, third or fourth language helps with the mastery of their own native language; a multilingual student tends to develop a better understanding of grammar per se.  In addition, we adopt an immersive and communicative approach, emphasising the practical use of language through interactive and engaging activities.  We give our students the tools to become skilled life-long language learners.
Multilingualism parallels multiculturalism and we promote language learning through the widening of cultural horizons.  We make opportunities to see foreign language plays at the theatre and to go on trips to museums: such as a recent visit to the Louvre in Abu Dhabi.  We invite outside speakers to give talks about the languages they know and why it is important to learn foreign languages.  Our Languages Society and language clubs provide academically enriching activities for everyone.  We have planned overseas trips, and we welcome visitors of different nationalities to visit our school and share their language and culture with our learners.   Songs, art, theatre, film, poetry, literature and the celebration of festivals and important international and national days: this is how we can connect children to a language.  We want NLCS Dubai students to feel transported to a new world, to speak with a different tongue, to know new things, to wrestle with a new grammar structure, perhaps even a new alphabet, and most importantly to have a new way of seeing the world.  A new perspective, the most important advantage multilingualism can provide.
About NLCS Dubai
Since 1850, North London Collegiate School (UK) has maintained its reputation for providing an outstanding education. North London Collegiate School Dubai opened in September 2017 as a co-educational International Baccalaureate Continuum School, offering IB programmes to children from ages 3 to 18 on a world-class, purpose-built campus, located close to the DIFC, Downtown and Business Bay areas in Dubai after having successfully established its first international school in Jeju, South Korea in 2011.
Students at NLCS Dubai enjoy a quality of teaching that enables them to strive for the highest levels of academic attainment. NLCS (UK) has been identified as the most successful school in the country for placing students at top universities; expectations of staff and students will be high and in keeping with NLCS's position as the top-performing IB school in the UK. Students develop genuine and grounded confidence in their abilities and will be encouraged to take risks and stretch themselves beyond what they thought possible. 'Everyone matters' at NLCS schools; each student is valued for who they are, and their contributions are celebrated.
Beyond the classroom, NLCS Dubai offers a rich and vibrant extra-curricular provision across music, drama, sports and the creative arts. The combination of inspirational teaching delivered by passionate subject-experts, individual pastoral care and extra-curricular activities provides students with the best possible platform for life after school, as evidenced by the many Old North Londoners who are leaders in their fields.
Details: For more information, visit NLCS Dubai. If you enjoyed this article, you may like this story on fostering a positive learning environment.