The best summer activities in the UAE for toddlers
Here's some of the best activities to keep UAE toddlers busy over the summer months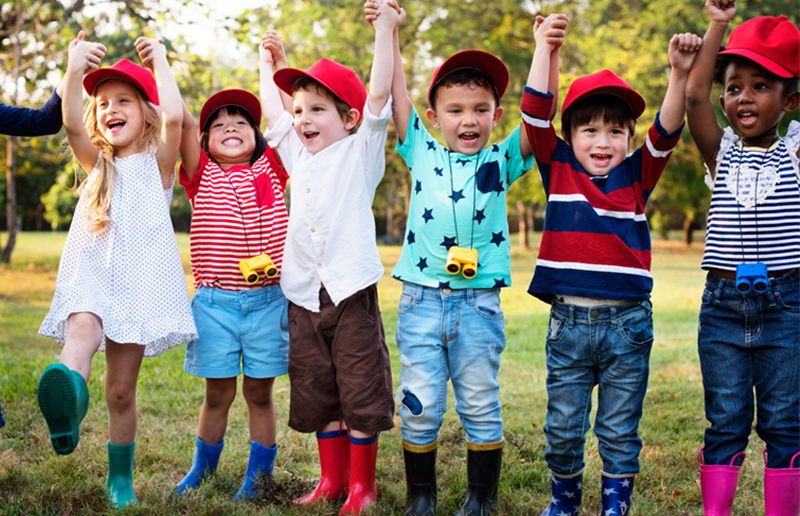 It's that time of year when the kids are home for the holidays. If you are still wondering what activities to enrol your young child in, here's a list that will help you make a decision in minutes.
Kids First Group Nursery is a childcare and day care for pre-school children at nursery school level throughout Dubai and Abu Dhabi. They have nurseries in Dubai and nursery schools in Abu Dhabi, including Redwood Montessori Nursery in Abu Dhabi, Odyssey Children's Nursery in Dubai, Willow Children's Nursery in Dubai, Ladybird Nursery in Abu Dhabi and Kids Cottage Nursery School in Dubai. Each and every one of these nurseries will be hosting exclusive summer camps till the month of August.
Their fun range of activities include:
This summer let your little one become a little helper. Willow Children's Nursery in Umm Suqeim, Dubai invites all little ones to play at being engineers, bakers, doctors and more to their Community Helpers Summer Camp. If your toddler enjoys field trips and is ever ready to help others, then they are bound to have a blast at this camp this summer.
The Artists Workshop summer camp in Abu Dhabi is now open! Enjoy puppet shows, popcorn days, water splash days, weekly sports classes, daily baking activities, bouncy castle, fancy dress days, food art, t-shirt painting, sand art, face painting and ceramics. Enjoy special discounts on registration.
Odyssey Nursery in Khalifa City, Abu Dhabi has a fun packed summer camp to keep your child entertained at all times. Each week will have a different fun-packed theme, including Little Picassos, Culinary Creations, Secret Lives of Pets, Silly Science, Passport to the World, Under the Sea and Pirate Adventure.
This nine-week summer adventure takes your toddler back in time. The nursery camp includes fun and games covering the ice age, cowboys, dinosaurs, ancient transportation, the first alphabet, pharaohs in ancient Egypt and historic kings and queens and finally the switch to technology.
It's all about music, sports and the solar system at the summer camp in Redwood Palm. Highlights include musical workshops by maestros, basketball, soccer and relay coaching and solar system exploration with mystery domes.
Calling out all little artists and explorers! Join Redwood Montessori Nursery as they teach your toddler about different materials and methods to create original artworks. Your child will explore the work of notable artists such as Miró, Monet, Van Gogh, Degas, Frida Kahlo and many more.
Keep your child busy and active every day during summer with Redwood Montessori Nursery's Little Explorer summer camp. Join great explorations of science, art and the world around you. Your little one will dance, splash and exercise their way through the summer holidays.
Join in for an adventure that will take you exploring through the seven seas. Explore and discover habitats, culture, people as you set sail across Europe and venture into the land of America, Africa, Asia & Oceania. Along the way your toddler might have an encounter with pirates and discover lost treasures.
The '7 weeks of summer' camp at Tots Corner will ensure that your child will have a fun-filled time during the summer holidays. Each week will focus on a unique theme, such as Art Appreciation, Jurassic Park, Music and Movement and much more.
Children can enjoy a summer of magical experiences, music and movement, water play, cooking, painting, science, dancing and much more. This summer camp for kids will definitely leave your child with magical memories.
This summer camp will have fun themes throughout the summer including Splish Splash, Mini Mozarts, Master Chefs and many more that will keep your child entertained throughout the summer holidays.
Details: Want your child to have a memorable summer? Register now to enrol your child in our exclusive summer camps in Dubai, Abu Dhabi and Qatar and choose the summer camp best suited for your toddler; click here  Admissions for September 2018 are currently open! For enquiries, contact our team directly on +971-4-4531143 or at info@kidsfirstgroup.com