An Advancement in Purifiers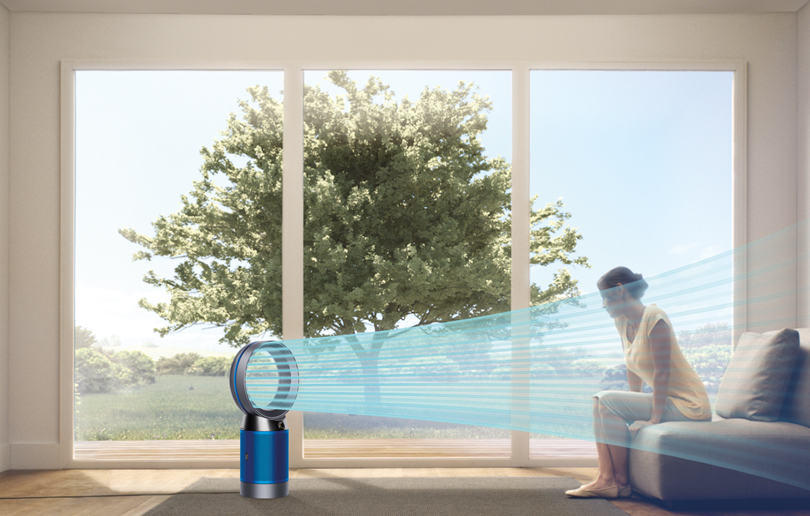 Purifiers are one of those gadgets that people don't realise they need but are essential in making a home dust-and pollutant-free. If you have children, pets,
or suffer from dust allergies and hay fever, chances are, you need this gadget to cleanse and purify your space on a daily basis.
The options available on the market can be quite overwhelming, but where the newly released Dyson Pure Cool sets itself apart from the others, is in its multi-functional operations. This gadget is not just
a purifier, but a fan too. Available in two sizes, the purifier-fan hybrid can be placed anywhere in your home. We tested it at the Mother, Baby & Child HQ and noticed the results instantaneously. Quite a
few of the team members are allergic to dust, and the morning we forgot to switch on the gadget, the sneezing began. The Dyson Pure Cool purifies 99.95 per cent of allergens, and pollutants as minuscule as 0.1 microns from air.
First impression of the Pure Cool was that it was lightweight, and easy to install – you can put it together in less than two minutes. The Dyson Pure Cool tower circulates clean air throughout the room, can be placed still, and allows airflow in just vvone direction too.
Those looking to use it as a fan as well, can increase the setting from four to ten, to produce cool, long- range airflow. You can watch the air being cleansed from odours, pollutants, allergens, and bacteria, on the tower's screen or your phone app – the line goes from red to yellow, and then green – with description of whether the air quality is good, fair or unhygienic. Connection to the phone app takes less than three minutes, and from it, you can monitor the temperature of your room, amount of dust particles, switch it on/off when you aren't home, control the airflow and set it on night mode.
One of the most infuriating aspects of an air-purifier is the hassle of cleaning the filter. Those who dislike the time-consuming activity, will love the fact that this gadget filter needs to be replaced only after a year of using it for 12 hours per day, and when the time does come around, it takes less than 60 seconds to do so. How's that for efficiency?
From Dhs2,309 at shop.dyson.ae