Mumzworld Middle East launch return-to-work scheme
The one-stop parenting shop, Mumzworld Middle East has launched a back-to-work programme for mums.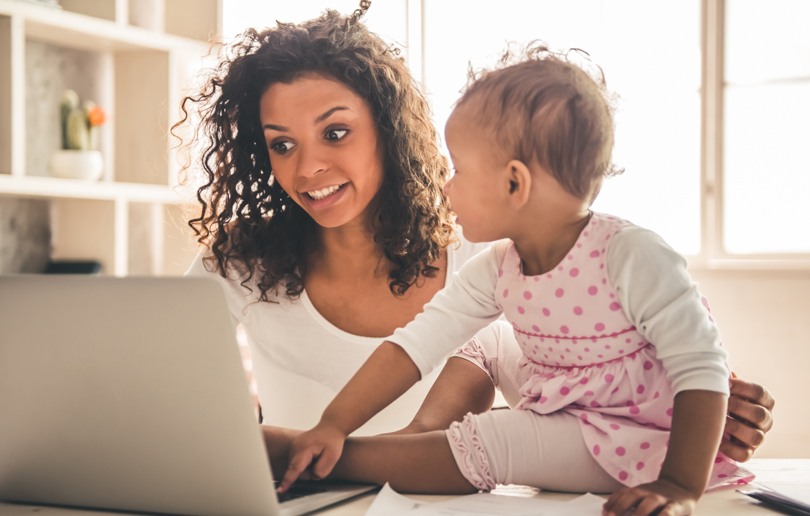 The largest parenting e-commerce site in the region is recruiting women at "all levels of seniority and expertise" through their Mumzworld "Returnship" programme. There are dozens of roles available to be filled at the company ranging from marketing, to buying and copywriting.
Women at all levels of seniority and expertise are welcome to apply for a Mumzworld 'Returnship', from top-level managers to educated, experienced and tech-savvy mothers who have enjoyed an extensive career before motherhood. The new roles will include flexible working hours, the opportunity to work from home and specialist training, giving women the skills to develop their career.
Mumzworld was set up by two mums in 2011 and has since gone from strength-to-strength becoming the region's number one parenting ecommerce platform, employing around 100 people at their base in Dubai.
The company's recruitment drive will take place from 23rd-26th, for more information email  careers@mumzworld.com with reference 'MUMZ AT WORK RETURNSHIP' in the application.
Mona Ataya, CEO & Founder of Mumzworld, said: "Our mission at Mumzworld has always been to empower mums by giving them the widest choice of quality and authentic products at the best prices, the latest information on everything mother, baby and child, the ability to compare, and the invaluable convenience of shopping from home. And now we have gone one step further. "
"Being so active in the mums community has enabled us to identify a growing need for women who've taken a career break to focus on their journey of motherhood, to regain a position in the workplace. This isn't always easy, which is why we came up with our concept of a 'returnship' – a career opportunity that recognises and rewards professional women for their skills and talents, and still allows them the flexibility of managing their home life.
Details: for more information visit Mumzworld or email  careers@mumzworld.com with reference 'MUMZ AT WORK RETURNSHIP' in the application. If you enjoyed this article, you may like this story on the best kids' party venues in Dubai.