Abu Dhabi student saves sister with kidney transplant
Abu Dhabi kidney transplant: An Emirati woman has saved her sister by donating her kidney, in a life-saving operation. Twenty-seven-year-old Fatima Alhebsi was diagnosed with kidney failure two years ago, and was told she urgently needed a transplant. After testing family members, it was discovered that her sister, Shayma, was the only blood match for a kidney transplant.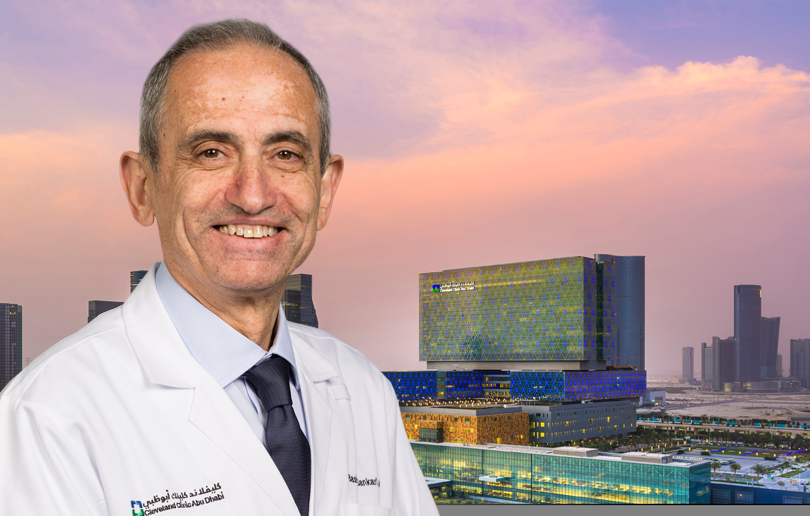 "We all had our blood tested and it turned out that I was the only one in the family who had the same blood group," said 22-year-old Shayma. "I immediately said I would be happy to give my sister a kidney. We only live once. If I did not step in and help my sister, then who would do it?"
Before the operation, Fatima had just 5% kidney function and had to go for dialysis treatment every other day. The treatment was incredibly testing: "It used to take hours and hours and it would take a lot out of her. She became very tired. We reached the point where we could not do it any longer," said Shayma.
The family initially planned to travel to South Korea for the kidney donation, but then learnt about hospitals within the UAE that could carry out the operation. According to Shayma, she learnt about Cleveland Hospital on Facebook, she then rang the hospital and an appointment and operation date were quickly arranged.
"Everything went really smoothly before and during the operation," says Shayma. "Fatema was worried that the procedure could harm my health but in fact I feel fine. And the best thing is seeing such an improvement in my sister's health. Before the operation, she was suffering a lot with the dialysis and always feeling tired and sick. Now she is eating healthy, she has gained weight and she is much more energetic. We feel like the sickness has left her."
"Since the operation my health has improved massively," says Fatema. "I feel so much better. I can do so many things that I could never do while I was sick. I am so grateful to my sister who has given me this precious gift."
In 2016 the Mohammad Bin Rashid University of Medicine and Health Sciences (MBRU) made history by becoming the first-ever hospital in the UAE to carry out a kidney transplant. Cleveland Clinic Abu Dhabi followed suit in early 2017. Dr Bashir Sankari (pictured), the Chief of the Surgical Subspecialties Institute at Cleveland Clinic Abu Dhabi who carried out the sisters' operation has more than 25 years' experience and has performed more than 1,000 kidney transplants during his career.
Dr. Sankari said: "Cleveland Clinic Abu Dhabi has the expertise and facilities to serve as one of the UAE's leading organ transplant centers and we are pleased to see patients choosing to stay within the UAE or GCC, rather than taking a long flight for overseas treatment at what is a very difficult time for them physically."
Currently there are more than 2,000 people in the UAE who regularly have dialysis treatment for kidney diseases.
"Helping someone else, especially your own family like this is a very rewarding experience," said Shayma. "The suffering of patients like my sister is huge. The dialysis takes over their whole lives. By helping someone in this way it makes you feel good that you have saved someone else and I hope that people in similar situations can take courage from our story."
Details: for more information about the hospital, visit Cleveland Clinic Abu Dhabi. If you enjoyed this story, you may like this article on the women-only ambulance service in Dubai.