Manchester City offer free soccer coaching in Dubai
Soccer coaching in Dubai: sessions will take place from 26th March – 3rd April 2018 across three Dubai Schools during the Spring break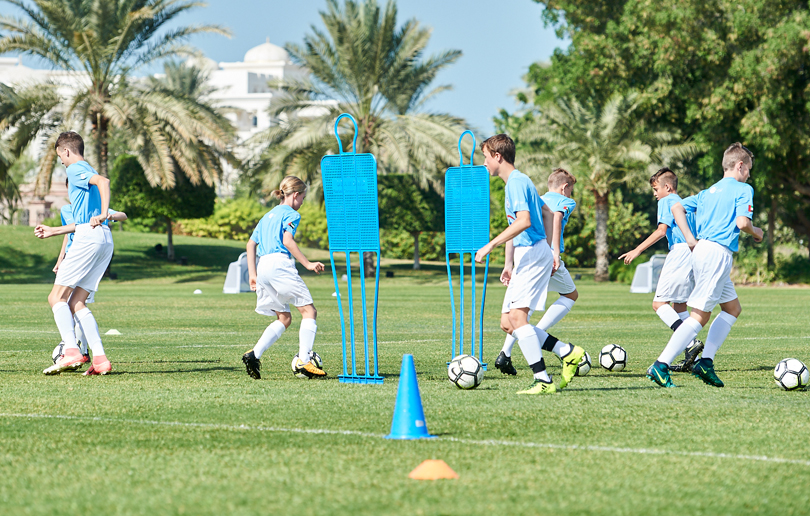 For the first-time budding young footballers will now be able to learn to play soccer for free this spring, thanks to City Football Schools offering free coaching sessions in Dubai.
The sessions are aimed at children aged 5-16 years old, will take place across two different venues; Hartland School, Nad Al Sheba and Sunmarke School, JVT from 26th March – 3rd April 2018.
According to Simon Hewitt, City Football School's Head of Football Operations, "there's a lot of talent throughout the Emirate.
"The coaching sessions we are offering are built upon the philosophy and training programme of the Manchester City Academy which offers young players, the opportunity to improve their football skills, make friends, stay healthy and have lots of fun under the guidance of fully qualified City Football coaches."
"The sessions are free and open to both boys and girls aged 5 -16 years, however places are limited so I would encourage anyone wanting to register to do so quickly!"
Sessions will commence at Hartland School, Nad Al Sheba from Monday 26th until Thursday 29th March before moving to Sunmarke School, JVT on Friday 30th and Saturday 31st. The final sessions will take place on Sunday 1st until Tuesday 3rd April, again at Sunmarke School, JVT.  For all of the timings and age groups please see below:
The City Football Schools offer free coaching sessions in Dubai on the following dates:
Session 1
Where: Hartland School, Nad Al Sheba
When: Monday 26th, Tuesday 27th, Wednesday 28th and Thursday 29th March
Timings: 5-10 years from 17:00 – 18:15 and 11-16 years from 18:45 – 20:00
Session 2
Where: Sunmarke School, Jumeriah Village Triangle  
When: Friday 30th and Saturday 31st March
Timings: 5-10 years from 09:00 – 10:15 and 11-16 years from 10:45 -12noon
Session 3
Where: Sunmarke School, Jumeriah Village Triangle  
When: Sunday 1st, Monday 2nd and Tuesday 3rd April
Timings: 5-10 years from 17:00 – 18:15 and 11-16 years from 18:45 – 20:00
Cost: Free
How to register: Young footballers wanting to take part in the FREE sessions MUST register by emailing cfs.abudhabi@cityfootball.com to secure their place. Please note that sessions will be offered on a first-come, first-served basis. If you enjoyed this