How to avoid stretch marks during pregnancy
Here's some top tips from on caring for your skin and how to avoid stretch marks during pregnancy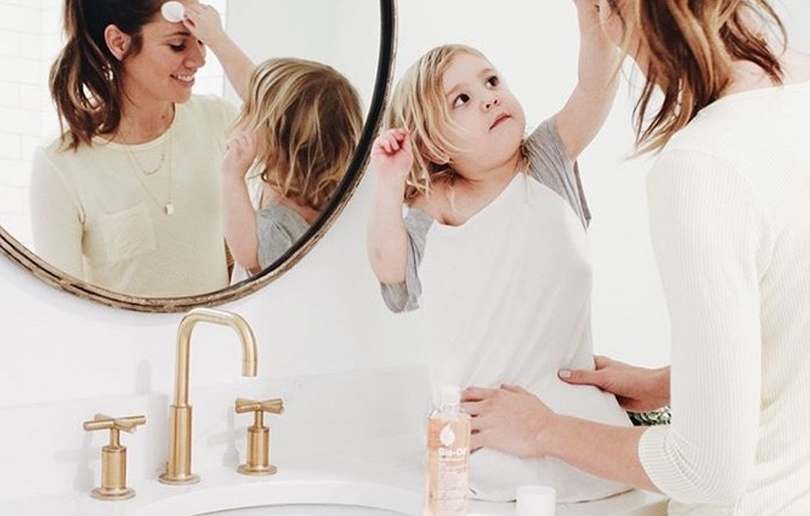 Hydration
Keep your body well hydrated! During pregnancy, your body has an increased demand for water. Your skin needs to be hydrated for optimal skin elasticity and it is recommended that you get 8-12 glasses of water each day.
Oil treatments
Beneficial oils include a combination of ingredients from natural plant oils – Calendula, Rosemary, Lavender and Chamomile, which allows the natural healing that can help improve the skin's elasticity.
Moisturize
It is important to use a moisturizer that will hydrate your skin to prevent the development of stretch marks. A regular lotion won't penetrate the skin deeply enough to keep it well hydrated, so use a product specifically made for pregnant women, like Bio-Oil, which contains Purcellin oil, which absorbs quickly into the skin, ensuring the faster delivery of vitamins and other natural oils to the skin.
Massage your skin
Massaging your skin every day with Bio-Oil, can help improve circulation, which encourages new tissue growth. It is also important to eat a balanced diet rich in vitamins, which will also keep your skin feeling healthy.
Eat healthily
It's important to follow a healthy diet and exercise plan. Exercising helps the skin retain its elasticity by improving your body's circulation as an added benefit. Be sure to consult your doctor about your pregnancy exercise and diet plans first to check they are suitable for you.
Details: for more information, visit Bio-Oil. If you enjoyed this article, you may like this story on etiquette on visiting a newborn in the UAE.
About Bio-Oil:
Bio-Oil is the number one skincare product recommended by doctors and midwives like Cecil de Scally, around the world for pregnant women.  Bio-Oil keeps the skin hydrated and supple and the unique combination of ingredients work to maximize the skin's elasticity, reducing the possibility of pregnancy stretch marks forming.