5 Yoga Studios in Dubai for Pregnant Women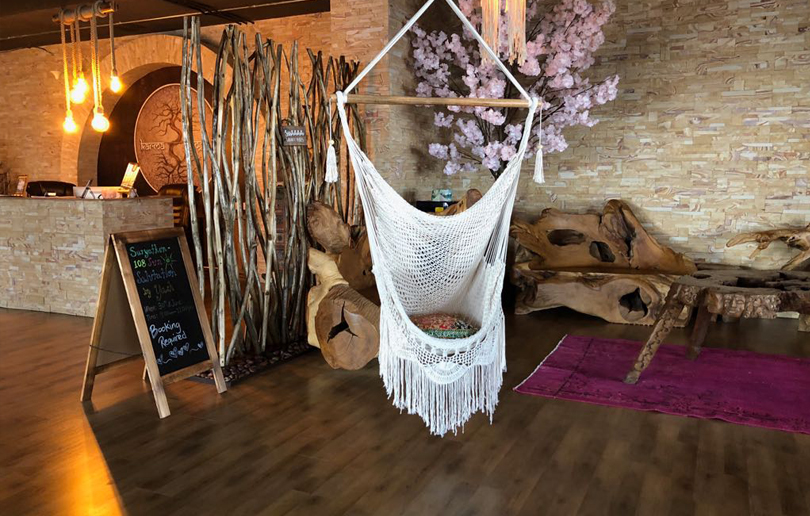 You don't have to give up your favourite yoga classes the minute you find out you're pregnant. Fitness-enthusiast Thais Kelly (@thaiskellyy) shares  five studios to visit:
Karma Yoga
Prenatal yoga is therapeutic, relaxing and focuses on poses specifically for pregnant women, in order to increase strength and flexibility. It also helps pregnant women develop proper breathing and relaxation techniques for easier and more comfortable labour. Mums will try a combination of yoga asanas (postures), movement, breathing techniques and meditation. At Karma Yoga, Prenatal classes are held with Chandnee Kaurani every Wednesday at 7:00 PM and you can also request a private class or additional timings.
Zen Yoga
Prenatal yoga at Zen Yoga is taught by Cheryl Parsons. You'll learn amazing tools that can help you feel calmer and in control during labour. You will practice breathing techniques and poses that will help you build a sense of peace and presence, as well as strength and stamina – these are invaluable skills that you can bring into delivery day. Deep breathing and meditation also help to short circuit that feeling of 'fight or flight' which can lead to fear, stress and anxiety. Fear in turn causes tension in the body, a vicious circle which can lead to the feeling of more pain during labour.
Ananda Yoga
Chinmayi is the teacher for prenatal classes at Ananda yoga, and this mum gave birth just six months ago. Ananda yoga is offering two prenatal classes per week. Here are some reasons why these classes are a good fit for pregnant women. Pregnancy is a beautiful journey and at the same time could be very challenging physically and emotionally. Classes at Ananda yoga focus on the physical, as well as the emotional and spiritual aspect by providing a safe and comfortable environment, where they take care of the expectant mothers' physical exercises and allow her to connect with her baby during the class.
NRG Fitness
NRG Fitness' prenatal yoga class takes care of the different conditions during pregnancy that might be present, while exploring emotional changes and avoiding positions not appropriate for future mothers. The instructor also makes sure the mums body doesn't overheat, and all poses assist with circulation and digestion throughout the journey. Yoga helps alleviate many of the discomforts present during pregnancy – nausea, constipation, varicose veins and sciatica. This calm and supportive environment offers a sharing circle and community for you to discuss all the changes that you and your growing baby are going through.
Yoga House
At the moment, Yoga House's offerings revolve around expecting mamas. These classes are open for moms who are 12+ weeks pregnant until giving birth. Expect a class where you learn postures, breathing, and meditation to help ease pregnancy, delivery and the after effects of birth. The class creates strength, focus, flexibility and awareness, through a gentle practice, designed especially for the expectant mom's needs. Yoga House is also offering a free community prenatal yoga class on Saturday 28th of Oct.
All classes are available at GuavaPass