24 hours in the life of a Dadpreneur
To mark Movember and support dads in business, we look at a day in the life of Edward McCloskey, Chairman and CEO, WaterWipes (wipes made with 99.9% water and 1% grapefruit extract).
6:00AM
My alarm goes off and I do yoga stretches and exercise before showering. I live on a beach on the east coast of Ireland, so beautiful early morning sunrises can be an inspiring way to start my day.
8:00AM
Breakfast for me, especially when I am at home and not travelling, is nearly always porridge with fresh fruits. That usually sets me up till lunch time. I might scan the daily paper (Business section, then Sports, the front page is my default!) on my iPad, and quickly check for important emails.
9:00AM
If I'm in Ireland, my journey to work is a 25-minutes drive – a pleasant and manageable commute. I don't think I would enjoy lengthy journeys to and from work. I am very lucky. I am the CEO and Chairman of WaterWipes, but I have a brilliant, committed and hard-working team whom I relish working with, whilst trying not to get in their way. What excites me most is working with my WaterWipes colleagues – the talent and energy is inspiring. I am also very excited about what we can achieve globally in the coming years; a fantastic product and team is an irresistible combination.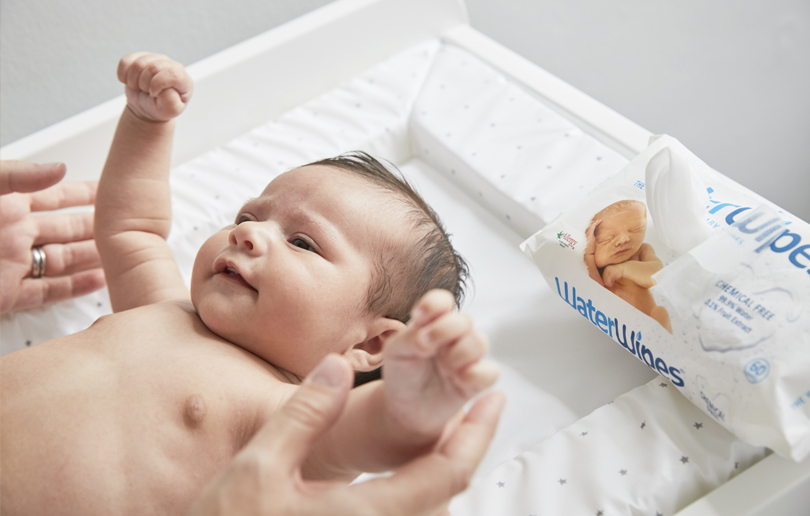 12:00PM
Lunch is nearly always a 'working lunch', even if informal; over a salad, soup or sandwich, with colleagues. There is so much happening at WaterWipes, and I am also heavily involved in another business (branded foods manufacturing and distribution), so there are a lot of demands on my time. Occasionally, I go to the gym during lunch, but to be honest that doesn't happen as frequently as it appears in my diary. Must try harder!
5:30-7:00PM
If I can get some exercise in, great. I have started training for a 10K run which is happening in a few weeks. Although, I'm behind schedule. I am a bit of a petrolhead, and love cars, engines, etc. I built a little sporty kitcar some years ago; I occasionally take it out on country lanes over the weekend. I also have an old 12-cylinder Jaguar, which is my pride and joy.
8:00PM
No routine for evening meals. My daughters are in university or studying for final school exams. Dinner is usually with some of my family members, or friends, or work colleagues – it varies a lot. I really enjoy cooking when I have spare time. This is usually at weekends only. I like to get some nice ingredients (fresh fish, fresh interesting vegetables, etc) and then experiment with a theme in mind. Nobody has complained or been poisoned yet! The best family time together usually revolves around holidays or short breaks away, which we plan in quite a lot every year. I am well able to relax and shut off from work during those times.
11:00PM
No rituals before bed – I am usually plenty tired enough and conk out soon after my head hits the pillow.
Details: WaterWipes are available now in the Middle East from Carrefour, Spinneys, and online on MumzWorld and Sprii.com. If you enjoyed this article, you may be interested in learning more about WaterWipes here.