Etiquette for visiting a newborn in the UAE
The etiquette for visiting a newborn in the UAE means you should stick to some strict guidelines, says writer and stay-at-home mum Hina Zohaib Khan. "When someone in your circle has a baby, it is only natural to want to congratulate the new parents, pass on your good wishes and come to see the new baby" she says, but with this in mind observe the following when visiting a newborn: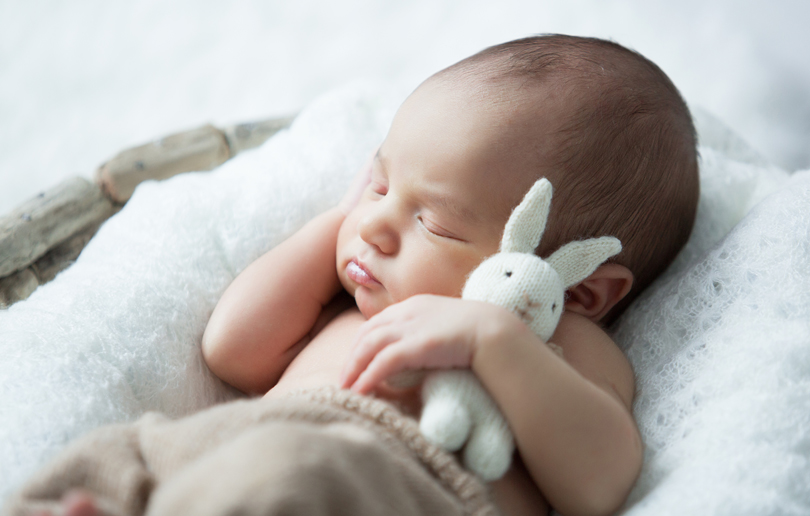 Do not make the birth announcement yourself
You should not share the news of birth or first pictures of the baby on social media or social groups without seeking permission from the new parents. Please remember, it is the mother or father's right to announce the birth first – not yours.
Don't just show up uninvited!
Even though the etiquette for visiting a newborn in the UAE might be restricted by the hospital visiting hours, don't hesitate to ask the parents directly when it is convenient for them to accept visitors. For some parents, the arrival of a new baby is a time to share with everyone, but for others, this is an important time to have peace and privacy.
Be considerate about the timing of your visit, as this should happen when it suits the parents, not your own schedule. Remember that there may be many other people who want to see the new baby, so it's best to keep your visit short, and opt to leave within 30 minutes.
Be considerate to the newborn's other siblings
A new baby in the family can be a tough change for an existing child, who may not be able to understand why their parents are suddenly giving their time and attention to someone else. When you visit the family, it will be greatly appreciated to take them a little gift; spend time with them; or bring a card specifically addressed to the existing siblings to congratulate them on being a big brother or sister.
Avoid bringing your kids
The etiquette for visiting a newborn at hospital or home is to avoid taking your children because they will try to touch the baby or make noise, making the new parent feeling agitated.
Don't touch the baby
It is purely out of love that you might want to hold the baby, touch his/her skin or kiss them. It's best to avoid touching the newborn, and even if you have to, please seek permission and make sure that you wash hands beforehand. Be gentle, talk softly and avoid making noise. Please do not visit a newborn at all if you are sick.
Avoid flowers and smells
Avoid using perfume or smoking before you visit. It is also advised not to take flowers because the fragrance or pollen may cause irritation to the young one.
Don't be a paparazzi
New babies are treated like celebrities. In keeping with the local law, the etiquette for visiting a newborn in the UAE is not to take unauthorised pictures. It's best to ask parents for pictures to keep or share. If you are taking pictures, make sure the flash light is turned off.
Avoid being a 'know-it-all'
Don't pass judgement if the baby seems too skinny or chubby; body-shaming can hurt the new parents' sentiments. Somethings are better left unsaid. Make sure that your interaction in the lives of the young one and the parents' lives is only ever positive and supportive.
Details: if you enjoyed this article, you may like this story on Ten Signs Your New Baby is Healthy