Take care of your kids' wardrobe essentials with Okaidi Obaibi
For more than 20 years, Okaidi Obaibi has been designing kids wear of the highest quality, maintaining its company slogan to create clothing that enables every child to be "happy, responsible and take charge of the future."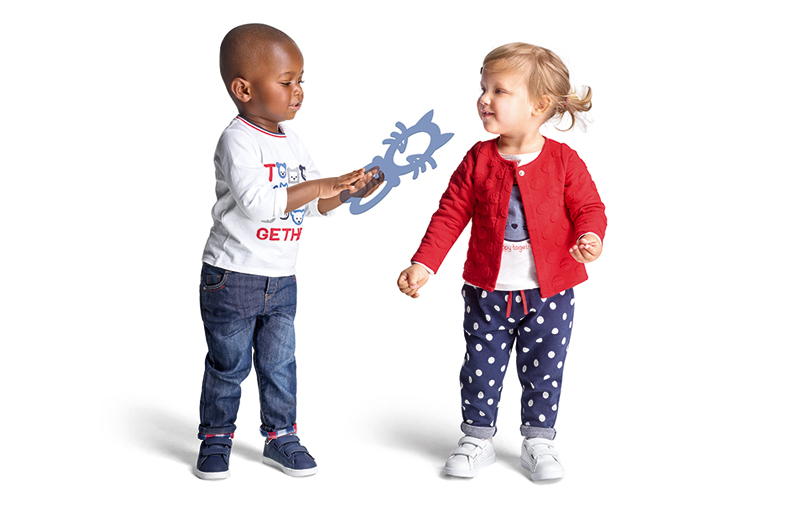 The new AW'18 collection is sure to take care of your kids' wardrobe essentials at affordable prices. This collection combines comfort, practicality and style to accompany little children in all their adventures and discoveries.
Along with that, Okaidi offers a wide selection of key season trends, allowing each child to mix and match looks to suit their individual style.
In keeping with the huge trend this season, denim is visible in a variety of styles including overalls, jeans, shirts, skirts and dresses. Denim overalls and dresses are essential style picks for girls, while boys can opt for the head to toe denim look with shirts, jackets and jeans.
Colourful striped jumpers, sweaters with fun messages, tees with sailor details and a whole new range of designs in the magic tees collection are among other key season essentials. Along with jeans, Okaidi's colourful shorts are also a great addition with your child's shirts and t-shirts.
Okaidi also takes care of your child's footwear needs. Your child gets a stylish addition to the outfit with cute socks and shoes which brings out his swagger and also helps in keeping the kids warm during the later stages of the year. Apart from the clothing and shoes, Okaidi also has a variety of accessories such as headbands, hairclips, scarves and so on.
Staying true to the brand's responsibility towards the environment, other than a complete range of baby products made from 100% organic cotton, the season also features lightweight and water repellent jackets for older kids – the quilting of which comes from recycled polyester.
For more information, visit the website, call 04-4343123 or visit the Okaidi Middle East Facebook page. If you enjoyed this article, you may be interested in reading about how these sustainable shopping swaps can ensure your purchases are more eco-friendly.