Schools & Childcare Expo – Abu Dhabi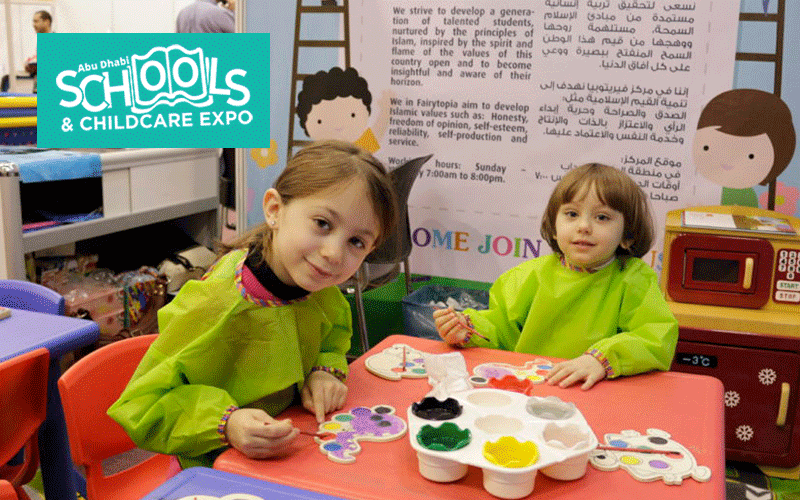 Location: Abu Dhabi Exhibition Center (ADNEC)
Dates: 27th & 28th April 2018
The Abu Dhabi Schools & Childcare Expo is an annual one-stop-shop education event that draws together private Schools, International Schools, Preschools, Nurseries, After Schools Clubs and Educational Institutions. Besides the Education Zone, which will be the core of the expo, there will be a Mother & Child Zone, which is dedicated to mother and children products and services, and Youth & Kids Entertainment Zone, which provides entertainment programs and activities centers for youth and kids.
Deciding on the most appropriate school, nursery or education institute is a decision, which influences a child's entire future. In Abu Dhabi, there are so many choices making it ever more vital for parents to gather as much information as possible when considering the best options available.
The Expo gives parents the opportunity to stop at the exhibition stands, gather information and select the best education system for their child.
Timings:
Friday 27th and Saturday 28th April 10am to 8pm
To register for your free ticket, click here.
For more information please visit – www.schoolsandchildcare.com/Abu-Dhabi.
This event is organised by Groovy LLC.