The Buggy Run Dubai – everything you need to know
Looking for something fun to kick-start your new year's fitness regime – why not sign up to the Buggy Run Dubai? Perfect for everyone from beginners to seasoned runners, the un-timed event covers two 2.5km and 5km tracks with all the family welcome to join in. Run with your buggy, or alongside older children (they can even bring their bike or scooter too, to keep up!). Everyone from mums, dads, young and older children, extended family and friends are welcome to join in.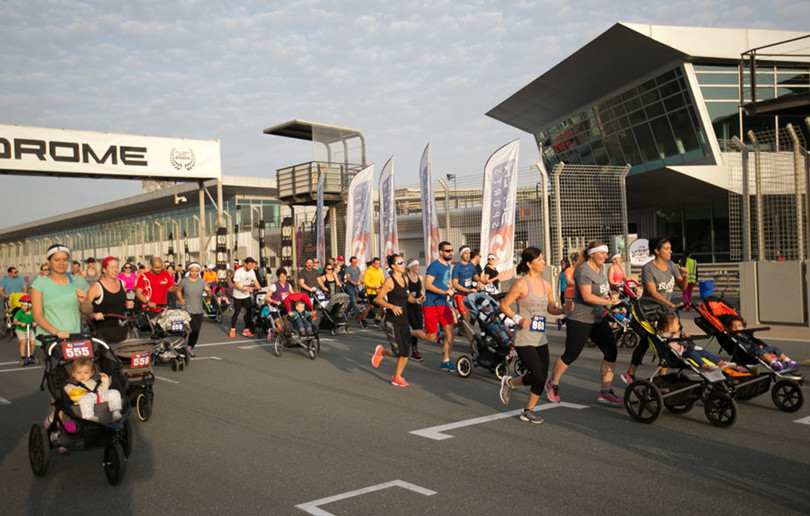 The main event will take place on Saturday 24th February, with three free training sessions included in the ticket price, for those who want to improve their technique before the race. Training sessions take place every Friday at 8.30am in Barsha Pond Park starting January 5th 2018.
Details: The event will be held at the Club Circuit Dubai Autodrome, Motor City. AED 120 – Individual (1 Buggy, 1 Runner), AED 170 – Team (1 or 2 Buggies, 2 Runners), AED 195 – Family (1 or 2 Buggies, 2 Runners, plus 1 or 2 accompanying children). For more information, visit The Buggy Run. If you enjoyed this article, you may like this story on 15-minute healthy family recipes.