Calling all kids! Dubai Aquarium wants YOU to name its new baby otters
Dubai Aquarium baby otters: the popular Dubai attraction has announced the birth of its newest residents and it wants you to help name them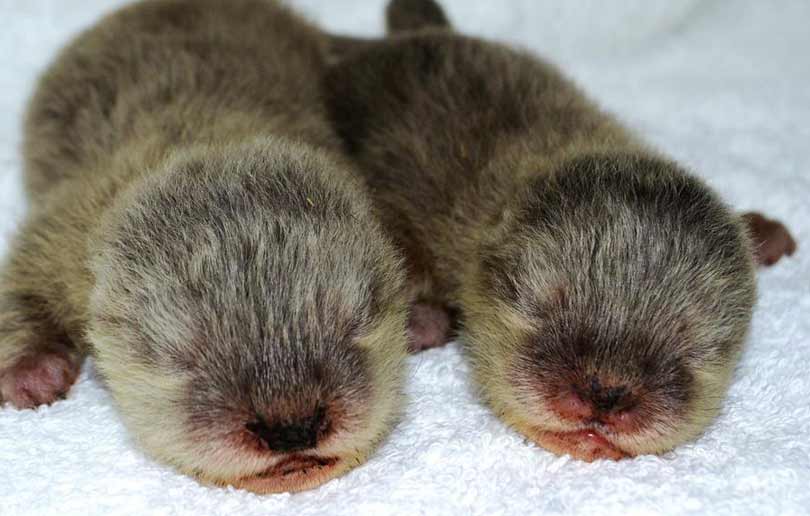 In some exciting news from Dubai Aquarium, the centre has announced that it will give the public the opportunity to name the two newest additions to the underwater zoo.
The twin pups are Asian small-clawed otters, a threatened species and were born as part of the Dubai Aquarium's conservation scheme.
The mother of the two (a boy and a girl) is Ginger, one of the first Asian small-clawed otters to be born at the Dubai centre in 2015, her parents are Pepper and Tiny – the first-ever otters to be housed at the Dubai Aquarium when it opened in 2008.
According to the Aquarium, the "most meaningful names" will win the competition. The lucky winner of the competition will also be given a family pass to visit the young otters along with the rest of the aquatic creatures at Dubai Aquarium and Underwater Zoo.
For your chance to win, head over to the Dubai Aquarium and Underwater Zoo otter competition page.  
Details: the Dubai Aquarium and Underwater Zoo is open daily at The Dubai Mall. To enter the competition click here. If you enjoyed this article, you may like this story on the eight summer camps at OliOli Dubai.