Dubai Parks and Resorts is delivering free ice cream – grab one before it's gone!
Grab a free ice cream from Dubai Parks and Resorts' roaming ice cream van this August – but be quick, this offer is only available for the next two weeks!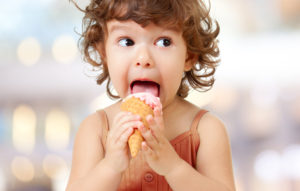 Summer is here – and so is the ice-cream man!
To escape the blistering temperatures, Dubai Parks and Resorts is giving out as many as 2,000 free ice creams to kids and families in select neighbourhoods across Dubai, Abu Dhabi and Al Ain for two weeks, until 13 August.
Each of the four parks under the Dubai Parks and Resorts brand, including Motiongate Dubai, Legoland Dubai, Bollywood Parks Dubai and Legoland Water Park, have a roaming ice cream van distributing fruit ice lollies and soft ice creams.
The van started travelling across select communities in Dubai from July 31 and will continue until 6 August, and will visit Abu Dhabi from 7 to 13 August, and Al Ain from 10 to 11 August.
Details: For more information, or to find out if the ice cream man is coming to a neighbourhood near you, go to: www.dubaiparksandresorts.com. If you liked this story, you might be interested in reading about a family friendly pool and food deal at Dubai Polo & Equestrian Club.