Everything you need to know about pre-and-postnatal fitness in Dubai
Looking for help and advice on pre-and postnatal fitness in Dubai? Personal trainer and health expert Reem Ghussein answers all your questions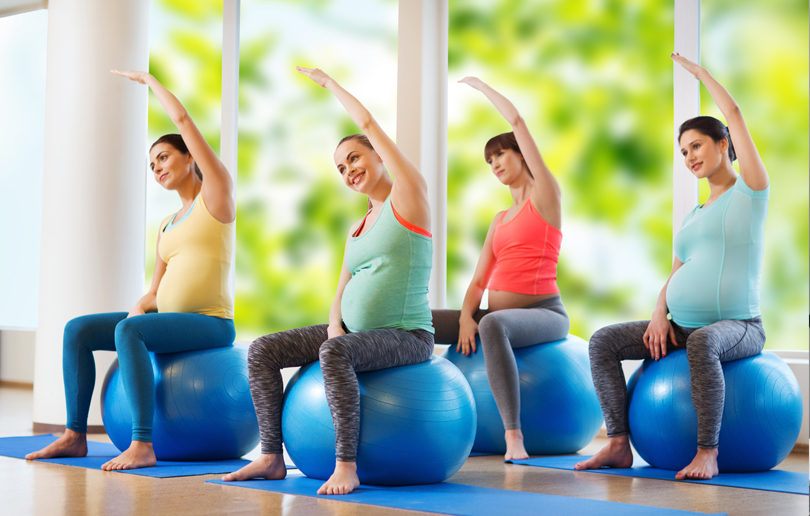 Dubai's pre- and post-natal fitness expert, Reem Ghussein from women's fitness training firm, Fit Squad DXB, answered questions from Dubai mums at the Okaidi Obaibi store relaunch event in Dubai's Mirdif City Centre yesterday.
Fit and toned Reem drew a collective gasp of disbelief from the young mums at the event as she revealed that she is herself a mother of three children. She explained to the mums that the births of her second and third children were made so much easier by exercising throughout her pregnancy, with a much quicker physical recovery afterwards.
"I exercised in the gym right up until the ninth month of my pregnancy and each time, I got comments from people asking: 'is it safe to exercise in pregnancy?' My response is 'of course it is!' My advice is for mums to talk to their doctor first to make sure there is no medical reason that should prevent you, and also listen to your body."
The Fit Squad DXB 'mummy trainer' specialist also explained that discomforts in pregnancy such as backache can often be relieved by strengthening the back muscles, thereby providing more natural support. "As a specialist trainer for women both during and after their pregnancies, I work gently and carefully to help women feel as comfortable as possible, and I know from my own experience that it makes a massive difference."
When asked how busy mums can make the time for a structured exercise programme, Reem said: "I have three young children and I am always running around after them – and any mum knows that this is tiring! But I wake up early and do a workout before they start their day and that is the one thing I credit for giving me the energy for every day.
As a mother, you need to keep yourself healthy, well and energised. You have to make a little bit of time for you – and when you do this, the whole family benefits as well as you. You have more energy for your kids, you are naturally calmer and less stressed because you have flooded yourself with the body's 'feel-good' chemicals; you tend to make healthy food choices for the family and pass on great habits to your children. Just making that 2-3 hours a week is absolutely a win-win – and you feel amazing too!"
Details: Fit Squad DXB will be giving us regular fitness and nutrition tips to help you get back in shape after your pregnancy. If you want to be in the loop, click here to count yourself in to receive our newsletter. For help with your own needs and to contact Reem, CLICK HERE. If you enjoyed this article, you may like this story on Giving Birth in the UAE – Your Top Concerns.